केयर्न इंडिया ने मेलोडी मेयेर, अतुल गुप्ता को सलाहकार बनाया
हाइड्रोकार्बन की प्रमुख कंपनी केयर्न इंडिया ने भारत के कच्चे तेल के कुल उत्पादन में 50 फीसदी का योगदान करने के इरादे से तेल और गैस विशेषज्ञ मेलोडी मेयेर और अतुल गुप्ता को सलाहकार के पद पर नियुक्त किया।
Cairn India names Melody Meyer, Atul Gupta as advisors
Hydrocarbons major Cairn India announced it has appointed oil and gas experts Melody Meyer and Atul Gupta as advisors in a move to gear up to realise its aim of contributing 50 per cent of India's overall crude production.
नीतीश ने पूर्व मुख्यमंत्री राम सुंदर दास की प्रतिमा का अनावरण किया
बिहार के मुख्यमंत्री नीतीश कुमार ने राजधानी पटना के कंकड़बाग मुहल्ला में पूर्व मुख्यमंत्री राम सुंदर दास की आदमकद प्रतिमा का अनावरण किया।
कंकड़बाग मुहल्ला के एमआइजी कॉलोनी के समीप लोहियानगर स्थित राम सुन्दर दास पार्क में दास की आदमकद प्रतिमा का अनावरण करने के बाद नीतीश ने प्रतिमा पर माल्यार्पण किया और दिवंगत पूर्व मुख्यमंत्री को भावभीनी श्रद्धांजलि अर्पित की।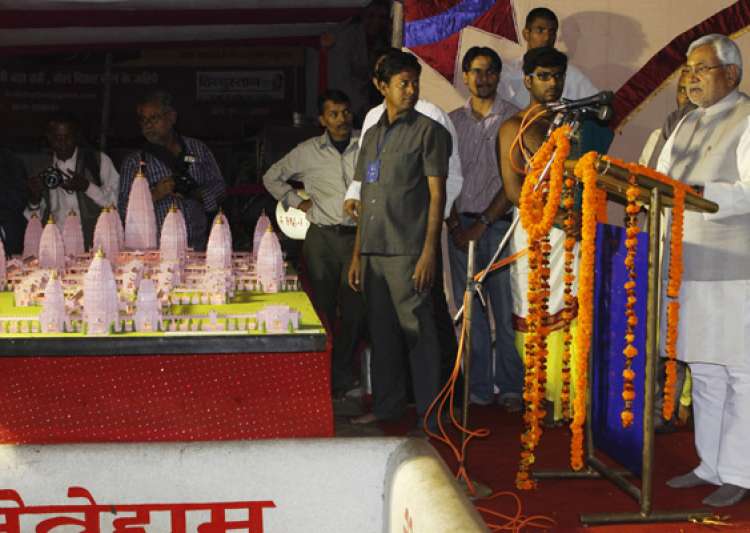 Nitish pays rich tributes to Ramsundar Das
Bihar Chief Minister Nitish Kumar unveiled a statue of veteran leader and former Bihar CM Ram Sundar Das to pay respect to the departed leader.
Kumar unveiled the statue of Das at a park in Lohia Nagar MIG Colony in Kankerbagh locality of Patna.
You May Also Like :
Centre approves selling of three major steel plants of SAIL
युवाओं के प्रशिक्षण के लिए एनएसडीसी, आर्ट ऑफ लिविंग के बीच समझौता
राष्ट्रीय कौशल विकास निगम ने ऑर्ट ऑफ लिविंग की शैक्षिक शाखा श्री श्री रविशंकर विद्या मंदिर ट्रस्ट के साथ समझौता किया है। इसके तहत युवाओं में उद्यमिता एवं कौशल विकास किया जाएगा।
इस संबंध में हस्ताक्षर किए गए सहमति ज्ञापन पत्र के अनुसार ट्रस्ट और निगम पेशेवर शिक्षा के कार्यक्रम बनाने, प्रशिक्षकों एवं प्रतिभागियों के चुनाव में एक-दूसरे का सहयोग करेंगे।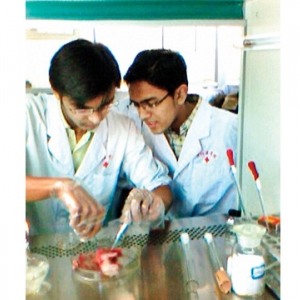 NSDC inks pact with Art of Living wing to train youth
National Skill Development Corporation has signed an agreement with Sri Sri Ravishankar Vidya Mandir Trust, the educational wing of Art of Living, for promoting skill development and entrepreneurship among youth.
According to the Memorandum of Understanding (MoU), the Trust and the NSDC will collaborate with each other to create programmes for vocational training and select training providers and candidates.
You May Also like :
China sets 2017 GDP growth target at around 6.5 per cent
पूर्व लोकसभा अध्यक्ष रवि राय का निधन
प्रख्यात समाजवादी और पूर्व लोकसभा अध्यक्ष रवि राय का कटक के एससीबी मेडिकल कॉलेज अस्पताल में आयु संबंधित बीमारियों की वजह से निधन हो गया । वह 90 साल के थे।
राय 1989-91 तक नौवीं लोकसभा के अध्यक्ष थे।
Former Lok Sabha Speaker Rabi Ray passes away
Noted socialist leader and former Lok Sabha speaker Rabi Ray died due to age-related ailments at SCB Medical College Hospital in Cuttack. He was 90.
Ray was the speaker of ninth Lok Sabha from 1989-1991.