Iran qualify for 2018 World Cup finals
Iran became the second team to qualify for next year's World Cup in Russia by claiming a 2-0 victory over Uzbekistan today.
Goals from Sardar Azmoun in the 23rd minute and Mehdi Taremi in the 88th gave Iran a win that means they will finish in the top two places in Group A of Asia's qualifying tournament.
ईरान ने फुटबाल विश्व कप के लिये किया क्वालिफाई
ईरान ने आजादी स्टेडियम में फुटबाल विश्व कप क्वालीफायर मुकाबले में उज्बेकिस्तान को 2-0 से हराकर अगले साल रूस में होने वाले फीफा विश्वकप के लिये क्वालिफाई कर लिया।
ईरान की तरफ सरदार अजमोन ने 23 वें और मेहदी तारेमी ने 88 वें गोल किया। इस जीत के साथ यह पक्का हो गया कि ईरान एशिया के क्वालिफाईंग टूर्नामेंट में ग्रुप ए में शीर्ष दो स्थानों पर रहेगा और विश्वकप के लिये उसकी सीट पक्की हो गयी है।
You May Also Like:

Fairoz Khan is new NSUI president
Sulabh International founder to name Indian village after Donald Trump
A top Indian sociologist and social worker has announced to name one Indian village after US President Donald Trump, as part of his efforts to strengthen India-US relationship.
"I announce to name one village in India as Trump Village," Sulabh International founder and chief, Bindeshwar Pathak, announced at a community event organized in the suburbs of Washington DC.
The village is being developed in Mewat region of Rajasthan.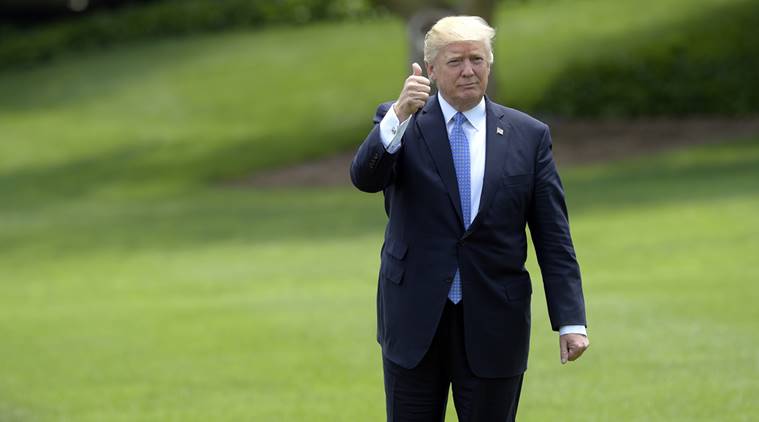 सुलभ इंटरनेशनल प्रमुख ने भारतीय गांव का नाम डोनाल्ड ट्रम्प के नाम पर रखने की घोषणा की
भारत-अमेरिका संबंधों को मजबूत बनाने के प्रयासों के तहत सामाजिक कार्यकर्ता एवं सुलभ इंटरनेशनल के संस्थापक बिन्देश्वर पाठक ने एक भारतीय गांव का नाम अमेरिका के राष्टपति डोनाल्ड ट्रम्प के नाम पर रखने की घोषणा की है।
सुलभ इंटरनेशनल के प्रमुख पाठक ने एक समारोह में कहा, मैं भारत के एक गांव का नाम ट्रम्प विलेजे रखने की घोषणा करता हूं।
यह गांव राजस्थान के मेवात क्षेत्र में बसाया जा रहा है।
Four-time DMK MLA Perur Natarajan passes away
Senior DMK leader and four-time MLA Perur A. Natarajan died. He was 77.
Natarajan represented Perur Assembly constituency in the city in 1977, 1984, 1989 and 1996 and was serving as the state president of the Labour Progressive Front, the DMK's labour wing.
द्रमुक से चार बार के विधायक पेरूर नटराजन का निधन
द्रमुक के वरिष्ठ नेता एंव चार बार के विधायक पेरूर ए. नटराजन का निधन हो गया। वह 77 वर्ष के थे।
नटराजन ने 1977,1984,1989 और 1996 में पेरूर विधानसभा का प्रितिनिधित्व किया था और फिलहाल वह द्रमुक के श्रम प्रकोष्ठ के लेबर प्रोग्रेसिव फ्रंट के राज्य इकाई के अध्यक्ष थे।
SRK, Salman, Akshay part of Forbes highest-earning
Indian superstars Shahrukh Khan, Salman Khan and Akshay Kumar are among Forbes annual list of the highest-earning entertainers in the world. SRK, 51, ranks 65th on the list, with earnings of USD 38 million, tied with singer and actress Jennifer Lopez.
The Forbes list of the Worlds Highest-Paid Celebrities of 2017 has been topped by American rapper and entrepreneur Sean Combs, known by his more famous stage name Diddy, with earnings of 130 million dollars.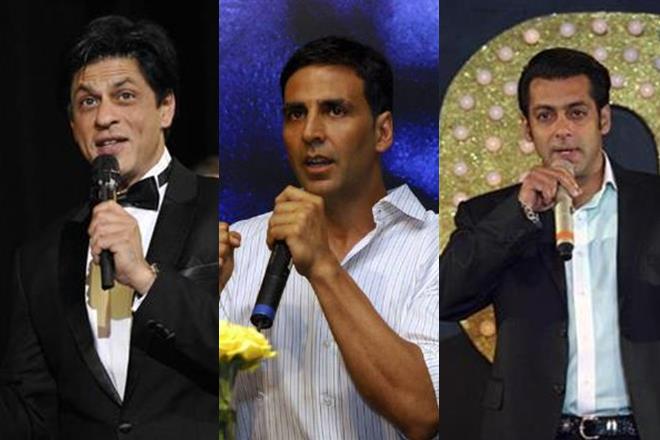 शाहरूख, सलमान, अक्षय फोर्ब्स की सबसे ज्यादा कमाई करने वाले सेलीब्रिटियों की सूची में शामिल
भारतीय सुपरस्टार शाहरूख खान, सलमान खान और अक्षय कुमार प्रतिष्ठित पत्रिका फोर्ब्स की वार्षिक सूची में दुनिया में सबसे ज्यादा कमाई करने वाली मनोरंजन जगत की हस्तियों में शुमार हैं। 51 वर्षीय शाहरूख 3 करोड़ 80 लाख डॉलर की कमाई के साथ गायिका और अभिनेत्री जेनिफर लोपेज के साथ संयुक्त रूप से सूची में 65वें नंबर पर है।
फोर्ब्स की 2017 में दुनिया में सबसे ज्यादा कमाई करने वाले सेलीब्रिटियों की सूची में अमेरिकी रैपर और उद्योगपति सीन कॉम्ब्स शीर्ष पर है। स्टेज पर अपने डिडीे नाम से अधिक मशहूर कॉम्ब्स 13 करोड़ डॉलर की कमाई के साथ पहले पायदान पर है।