Actor Powers Boothe dead
Actor Powers Boothe, who starred in films like "Sin City" and "The Avengers", is dead. He was 68.
Boothe appeared in several comic book shows and movies, portraying Senator Roark in "Sin City" and its sequel "Sin City: A Dame to Kill For".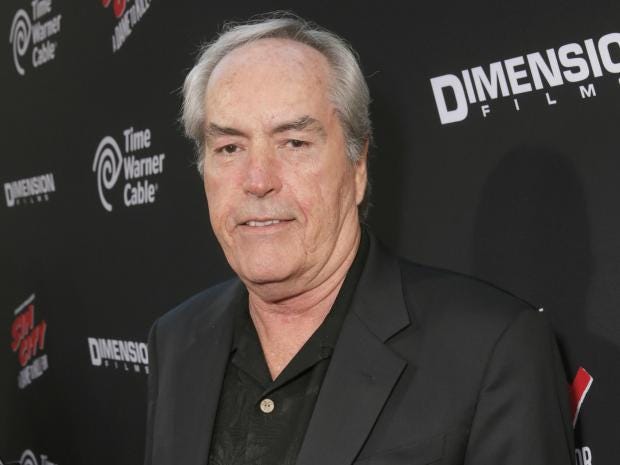 नहीं रहे अभिनेता पॉवर्स बूथ
'सिन सिटी' और 'द अवेंजर्स' जैसी फिल्मों में नजर आ चुके अभिनेता पॉवर्स बूथ का निधन हो गया। वह 68 वर्ष के थे।
बूथ कई हास्य धारावाहिकों और फिल्मों में नजर आ चुके हैं। 'सिन सिटी' में उन्होंने सीनेटर रोर्क की भूमिका निभाई थी और यह 'सिन सिटी : ए डेम टू किल फॉर' का सीक्वल है।
You May Also Like:
Odisha nurse gets Florence Nightingale award
India's GDP Growth to be Around 7.4 Percent in 2017-18: FICCI
In a survey conducted during March and April 2017, industry chamber Federation of Indian Chambers of Commerce and Industry (FICCI) predicted India's gross domestic product (GDP) growth will be around 7.4 per cent for fiscal 2017-18, with a minimum and maximum level of 7 per cent and 7.6 per cent respectively.
The survey was conducted amongst economists belonging to the industry, banking and financial services sector.
देश की जीडीपी वृद्धि दर 7.4 फीसदी रहेगी : फिक्की
फेडरेशन ऑफ इंडियन चैंबर्स ऑफ कॉमर्स एंड इंडस्ट्री (फिक्की) द्वारा मार्च और अप्रैल में किए गए सर्वेक्षण के बाद अनुमान लगाया गया है कि देश के सकल घरेलू उत्पाद (जीडीपी) की वृद्धि दर वित्त वर्ष 2017-18 में लगभग 7.4 फीसदी रहेगी। इसका अधिकतम स्तर 7.6 फीसदी और न्यूनतम स्तर 7 फीसदी रह सकता है।
यह सर्वेक्षण उद्योग से जुड़े अर्थशास्त्रियों के बीच किया गया, जो उद्योग, बैंकिंग और वित्त सेवाओं के क्षेत्र से जु़ड़े थे।
You May Also Like:
Quinton de Kock scoops top honours at CSA awards
Rafael Nadal wins 5th Madrid Open title
Rafael Nadal consolidated his flying start to the clay-court season by taking a record-extending fifth Madrid Open title, battling past a determined Dominic Thiem to win 7-6(10-8) 6-4.
The Spaniard, who snapped a seven-match losing streak against Novak Djokovic to win their semi-final, was given a much sterner test by Thiem than in last month's final of the Barcelona Open.
नडाल ने पांचवीं बार जीता मैड्रिड ओपन खिताब
स्पेन के राफेल नडाल ने अपनी जबरदस्त फार्म को जारी रखते हुये टूर्नामेंट के फाइनल में डोमिनिक थिएम को 7-6 6-4 से हराकर रिकार्ड पांचवीं बार मैड्रिड ओपन में खिताब अपने नाम कर लिया।
नडाल ने सात बार नोवाक जोकोविच के हाथों मिली हार के क्रम को तोड़ते हुये फाइनल में जगह बनाई थी। गत माह बार्सिलोना ओपन के फाइनल में भी थिएम से मुकाबला करने वाले स्पेनिश खिलाड़ी ने इस बार भी आस्ट्रियाई खिलाड़ी को हराया। हालांकि इस बार उन्हें अधिक मेहनत करनी पड़ी।
You May Also Like:
First Sikh-American officer joins Indianapolis police dept
Four new judges take oath in Delhi High Court
Four new Delhi High Court judges, including two women, were sworn in today, taking the working strength of the court to 38.
The four judges-- Justices Rekha Palli, Prathiba M Singh, Navin Chawla and C Hari Shankar-- were administered oath by Delhi High Court Acting Chief Justice Gita Mittal.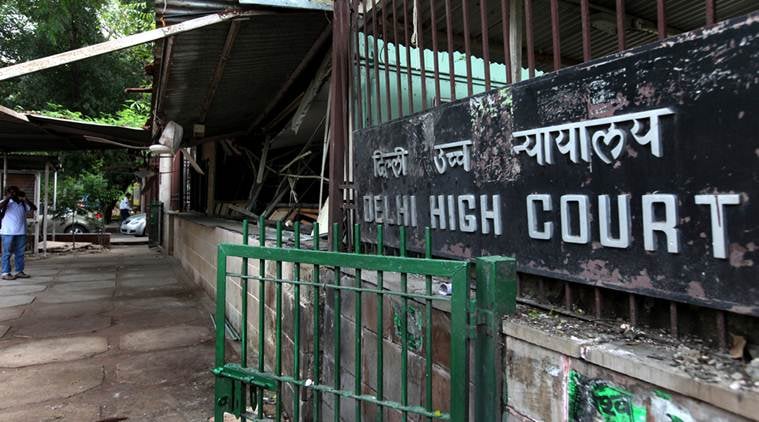 दिल्ली उच्च न्यायालय में चार नये न्यायाधीशों ने शपथ ग्रहण की
दिल्ली उच्च न्यायालय में दो महिलाओं समेत चार नये न्यायाधीशों ने आज शपथ ग्रहण की। इसके साथ ही अब दिल्ली उच्च न्यायालय में न्यायाधीशों की कुल संख्या 38 हो गई है।
दिल्ली उच्च न्यायालय की कार्यवाहक मुख्य न्यायाधीश गीता मित्तल ने चार न्यायाधीशों - न्यायमूर्ति रेखा पल्ली, न्यायमूर्ति प्रतिभा एम सिंह, न्यायमूर्ति नवीन चावला और न्यायमूर्ति सी हरि शंकर को शपथ दिलाई।