सीनेट ने ट्रंप प्रशासन में स्वास्थ्य संबंधी शीर्ष पद के लिए सीमा वर्मा के नाम को मंजूरी दी
अमेरिकी सीनेट ने ट्रंप प्रशासन में स्वास्थ्य देखभाल से संबंधित एक शीर्ष पद के लिए भारतीय मूल की अमेरिकी नागरिक सीमा वर्मा के नाम को मंजूरी दे दी जिसके बाद वह ओबामाकेयर को ''निरस्त और प्रतिस्थापित करने'' के सरकार के प्रयास में महत्वपूर्ण भूमिका निभाएंगी।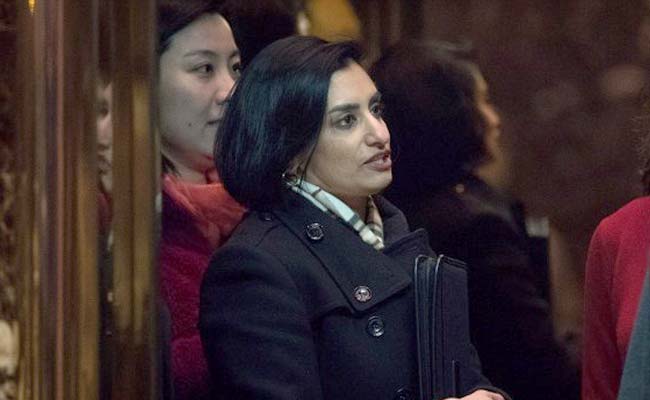 Seema Verma confirmed by Senate for top health post in Trump administration
The US Senate has confirmed Indian-American Seema Verma for a top health care position in the Trump administration and she was set to play a key role in the government's bid to "repeal and replace" Obamacare.
You May Also Like :
Indirect tax revenue grows 22% in Apr-Feb;direct tax up 10.7%
ब्रिटेन की संसद ने ब्रेग्जिट विधेयक पारित किया
ब्रिटेन के उच्‍च सदन हाउस ऑफ लॉर्ड्स ने ब्रेग्जिट विधेयक पारित कर दिया है। इससे ब्रिटेन के यूरोपीय संघ से निकलने के लिए अनुच्‍छेद 50 लागू करने का रास्‍ता साफ हो गया है।
UK Parliament passes Brexit bill
In the United Kingdom, House of Lords has passed the Brexit bill, paving the way for the government to trigger Article 50 so the UK can leave the European Union.
You May Also Like :
S.Korean President removed from office
मनोहर पर्रिकर ने गोआ के मुख्‍यमंत्री के रूप में शपथ ली
भारतीय जनता पार्टी के नेता मनोहर पर्रिकर ने गोआ के मुख्‍यमंत्री के रूप में शपथ ली। राज्‍यपाल मृदुला सिन्‍हा ने राजभवन में श्री पर्रिकर और अन्‍य कैबिनेट मंत्रियों को पद और गोपनीयता की शपथ दिलाई।
Manohar Parrikar sworn-in as Goa Chief Minister
Senior BJP leader Manohar Parrikar sworn-in as the Chief Minister of Goa. Governor Mridula Sinha administer to him and other Cabinet ministers the oath of office and secrecy at the Raj Bhawan.
You May Also Like :

Virat Kohli retains third position in ICC ODI rankings