दक्षिण कोरिया में अदालत ने पार्क को राष्ट्रपति पद से हटाया
दक्षिण कोरिया की एक अदालत ने राष्ट्रपति पार्क ग्युन हे के खिलाफ पारित महाभियोग प्रस्ताव को बरकरार रखते हुए उन्हें पद से हटा दिया।
पार्क देश की लोकतांत्रिक ढंग से चुनी गई पहली ऐसी नेता हैं, जिन्हें पद से हटा गया है।
S.Korean President removed from office
A South Korean court upheld the impeachment of President Park Geun-hy, removing her from office after a 92-day leadership crisis.
The ruling made Park the nation's first democratically elected leader to be ousted.
कोहली आईसीसी वनडे रैंकिंग में तीसरे स्थान पर कायम
कप्तान विराट कोहली जारी ताजा आईसीसी वनडे रैंकिंग में तीसरे स्थान पर बरकरार हैं और भारतीय बल्लेबाजों में सर्वश्रेष्ठ नंबर पर हैं।
रोहित शर्मा :12वें: और महेंद्र सिंह धोनी :13वें: भी कोहली की तरह ही अपने पिछले स्थान पर बने हुए हैं। सलामी बल्लेबाज शिखर धवन हालांकि एक पायदान खिसककर 15वें नंबर पर आ गये हैं।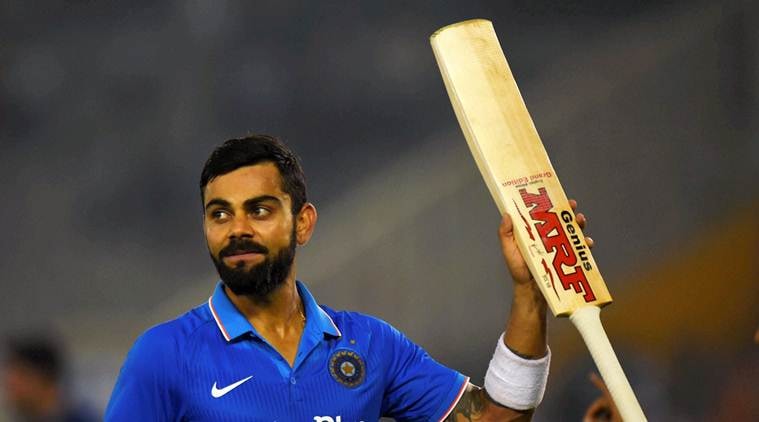 Virat Kohli retains third position in ICC ODI rankings
Captain Virat Kohli remained unchanged at third to be the best-placed Indian batsman in the latest ICC ODI rankings issued.
Rohit Sharma (12th) and Mahendra Singh Dhoni (13th) follow Kohli, both of them also remaining static on their previous positions. Opener Shikhar Dhawan, however, dropped a rung to be 15th.
You May Also Like :

Google acquires Kaggle in boost to data play