एकदिवसीय रैंकिंग : डिविलियर्स शीर्ष पर पहुंचे
अंतर्राष्ट्रीय क्रिकेट परिषद (आईसीसी) की ओर से जारी ताजा एकदिवसीय रैंकिंग में दक्षिण अफ्रीका के स्टार क्रिकेट खिलाड़ी एबी डिविलियर्स को बल्लेबाजों की सूची में शीर्ष स्तर प्राप्त हुआ है।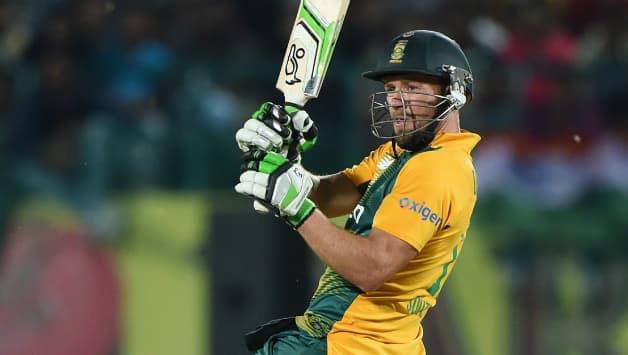 AB de Villiers becomes top ranked batsman in ODIs
South Africas star batsman AB de Villiers regained the top spot in the ICC player rankings for One-Day International batsmen after leading the list of run-scorers in the recent series against New Zealand.
You May Also Like :
Virat Kohli, Ashwin receive awards in BCCI ceremony
अप्रत्यक्ष कर संग्रह अप्रैल-फरवरी में 22 प्रतिशत, प्रत्यक्ष कर में 10.7 प्रतिशत वृद्धि
सरकार का अप्रत्यक्ष कर संग्रह चालू वित्त वर्ष में अप्रैल से फरवरी के दौरान 22.2 प्रतिशत बढ़ गया जबकि प्रत्यक्ष कर संग्रह में 10.7 प्रतिशत वृद्धि दर्ज की गई।
कुल प्रत्यक्ष एवं अप्रत्यक्ष कर संग्रह फरवरी अंत में 13.89 लाख करोड़ रपये रहा जो 2016-17 के कुल बजट अनुमान 16.99 लाख करोड़ रपये का 81.5 प्रतिशत है।
Indirect tax revenue grows 22% in Apr-Feb;direct tax up 10.7%
The government's revenue collection from indirect tax during April-February grew by an impressive 22.2 per cent while that of direct tax rose by 10.7 per cent.
Total direct and indirect tax collections at February-end stood at Rs 13.89 lakh crore, 81.5 per cent of the target of Rs 16.99 lakh crore, as per the revised estimate for 2016-17.
You May Also Like :
Konkani author Mahabaleshwar Sail gets Saraswati Samman
दक्षिण कोरिया में अदालत ने पार्क को राष्ट्रपति पद से हटाया
दक्षिण कोरिया की एक अदालत ने राष्ट्रपति पार्क ग्युन हे के खिलाफ पारित महाभियोग प्रस्ताव को बरकरार रखते हुए उन्हें पद से हटा दिया।
पार्क देश की लोकतांत्रिक ढंग से चुनी गई पहली ऐसी नेता हैं, जिन्हें पद से हटा गया है।
S.Korean President removed from office
A South Korean court upheld the impeachment of President Park Geun-hy, removing her from office after a 92-day leadership crisis.
The ruling made Park the nation's first democratically elected leader to be ousted.
कोहली आईसीसी वनडे रैंकिंग में तीसरे स्थान पर कायम
कप्तान विराट कोहली जारी ताजा आईसीसी वनडे रैंकिंग में तीसरे स्थान पर बरकरार हैं और भारतीय बल्लेबाजों में सर्वश्रेष्ठ नंबर पर हैं।
रोहित शर्मा :12वें: और महेंद्र सिंह धोनी :13वें: भी कोहली की तरह ही अपने पिछले स्थान पर बने हुए हैं। सलामी बल्लेबाज शिखर धवन हालांकि एक पायदान खिसककर 15वें नंबर पर आ गये हैं।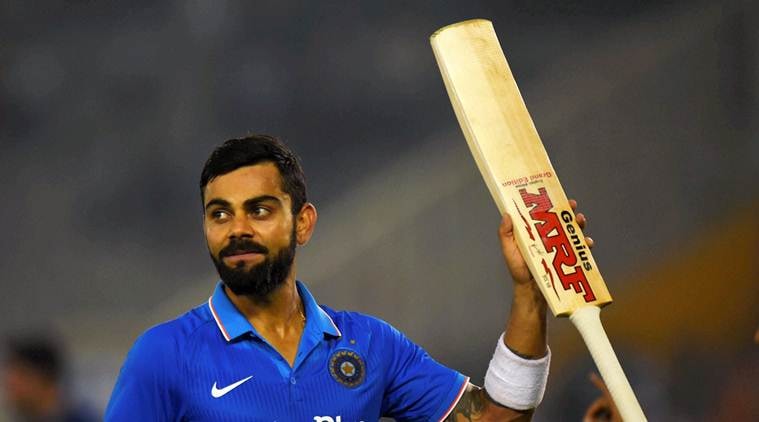 Virat Kohli retains third position in ICC ODI rankings
Captain Virat Kohli remained unchanged at third to be the best-placed Indian batsman in the latest ICC ODI rankings issued.
Rohit Sharma (12th) and Mahendra Singh Dhoni (13th) follow Kohli, both of them also remaining static on their previous positions. Opener Shikhar Dhawan, however, dropped a rung to be 15th.
You May Also Like :

Google acquires Kaggle in boost to data play