प्रधानमंत्री ने आदियोगी की 112 फीट ऊंची प्रतिमा का अनावरण किया
ईशा फाउंडेशन द्वारा आयोजित कार्यक्रम में प्रधानमंत्री नरेंद्र मोदी ने महाशिवरात्रि के मौके पर तमिलनाडु के कोयंबटूर में आदियोगी भगवान शिव के 112 फीट ऊंची आवक्ष प्रतिमा का अनावरण किया।
PM unveils 112 ft statue of Adiyogi
On Maha Shivaratri Prime Minister Narendra Modi unveiled 112 feet high statue of 'Adiyogi' or Lord Shiva in Coimbatore, Tamil Nadu at the programme organised by Isha Foundation.
You May Also Like :

CBEC launches a Mobile Application for GST
भारत, एडीबी के बीच औद्योगिक गलियारे के लिये 37.5 करोड़ डालर का ऋण समझौता
भारत और एशियाई विकास बैंक :एडीबी: ने 800 किलोमीटर विशाखापत्तनम-चेन्नई औद्योगिक गलियारे के विकास के लिये 37.5 करोड़ डालर के ऋण एवं अनुदान को लेकर समझौता किया है। यह 2,500 किलोमीटर लंबे पूर्वी तटीय आर्थिक गलियारे का पहला चरण है।
India, ADB ink $375 mn loan pact for industrial corridor
India and ADB have signed USD 375 million pact for loans and grants to develop 800—km Visakhapatnam—Chennai Industrial Corridor, which is the first phase of a planned 2,500-km East Coast Economic Corridor.
You May Also Like :

Dohmen, Naomi van As win FIH Player of the Year awards
इस्राइल के साथ बड़े मिसाइल सौदे को भारत की मंजूरी
सरकार ने सेना के लिए इस्राइल के साथ सतह से हवा में मार करने वाली मध्यम श्रेणी की मिसाइल :एमआर..एसएएम: संयुक्त रूप से विकसित करने के लिए 17000 करोड़ रूपये के सौदे को हरी झंडी दे दी है। यह भारत का इस्राइल के साथ तेजी से बढ़ते रक्षा संबंधों को प्रतिबिंबित करता है।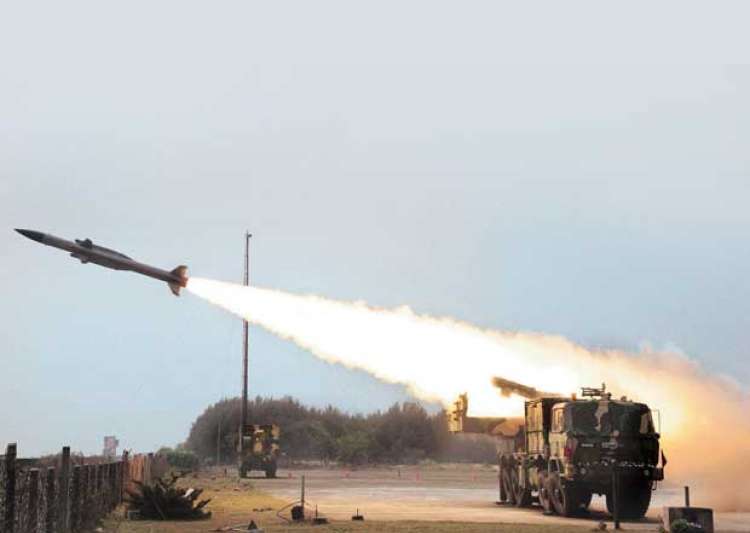 India okays $2.5b missile deal with Israel
A Rs 17,000 crore deal has been cleared by the government for jointly developing with Israel a medium-range surface-to-air missile (MR-SAM) for the army, reflecting India's fast growing defence ties with the Jewish nation.
You May Also Like :
Chandrasekaran elected chairman of Tata group's Indian Hotels
भारतीय मूल के ब्रिटिश सांसद को मिला 'डॉ सत्य पॉल मेमोरियल अवार्ड'
ब्रिटेन में भारतीय मूल सबसे वरिष्ठ सांसदों में से एक वीरेंद्र शर्मा को भारत-ब्रिटेन संबंधों में उनके 'उल्लेखनीय योगदान' के लिए 'डॉ सत्य पॉल मेमोरियल अवार्ड' से सम्मानित किया गया है।
ईलिंग साउथहॉल से लेबर पार्टी के सांसद को लंदन में आयोजित एक समारोह में सम्मानित किया गया।
British-Indian MP awarded Stya Paul Memorial Award
One of Britains senior-most Indian-origin MPs, Virendra Sharma, has been awarded the first Dr Stya Paul Memorial Award for his "outstanding contribution" to India-UK ties.
The Labour party MP for Ealing Southall received the award at a ceremony in London.
You May also like :
Sikkim becomes 22nd State to join UDAY