सीबीईसी ने जीएसटी के लिए एक मोबाइल एप लांच किया
सरकार के डिजिटल इंडिया अभियान को ध्‍यान में रखते हुए केन्‍द्रीय उत्‍पाद एवं सीमा शुल्‍क बोर्ड (सीबीईसी) ने वस्‍तु एवं सेवा कर (जीएसटी) के लिए एक मोबाइल एप लांच किया है। करदाता इसके जरिये जीएसटी से जुड़ी निम्‍नलिखित जानकारियां हासिल कर सकते हैं ।
CBEC launches a Mobile Application for GST
In step with the Government's Digital India initiative, the Central Board of Excise and Customs (CBEC) has launched a mobile application for Goods and Services Tax. Taxpayers can readily access a host of GST information.
You May Also Like :

Centre clears Rs 5,700-crore hydro power project to be set up in Nepal
डोमैन, नाओमी को एफआईएच वर्ष के सर्वश्रेष्ठ खिलाड़ियों का पुरस्कार
बेल्जियम के कप्तान और ओलंपिक रजत पदक विजेता जान जान डोमैन और नीदरलैंड की नाओमी वान एस को अंतरराष्ट्रीय हाकी महासंघ ने वर्ष 2016 का सर्वश्रेष्ठ पुरूष और महिला खिलाड़ी के पुरस्कार से नवाजा । आयोजित पुरस्कार समारोह में दोनों को यह पुरस्कार दिये गए ।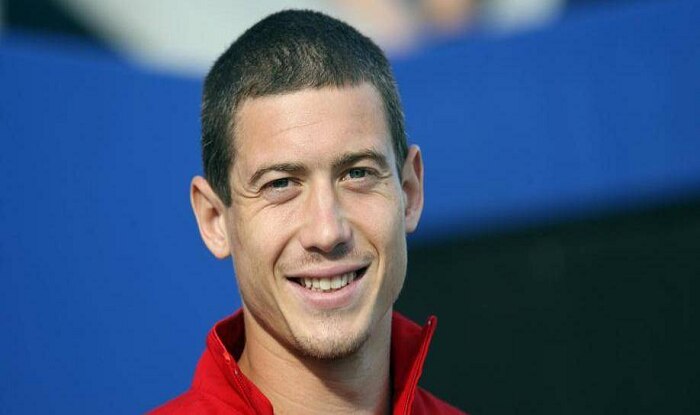 Dohmen, Naomi van As win FIH Player of the Year awards
Belgium captain and Olympic silver medallist John-John Dohmen and Netherlands' Naomi van As won the International Hockey Federation's (FIH) male and female Player of the Year (2016) awards respectively at the gala FIH Hockey Stars Awards Ceremony.
You May Also Like :
FreeCharge CEO Govind Rajan quits
चंद्रशेखरन टाटा समूह की कंपनी इंडियन होटल्स के चेयरमैन चुने गये
टाटा समूह की इंडियन होटल्स कंपनी लि. ने एन चंद्रशेखरन को अपने निदेशक मंडल का चेयरमैन चुना है।
उन्हें 27 जनवरी 2017 को निदेशक मंडल का सदस्य नियुक्त किया गया था।
Chandrasekaran elected chairman of Tata group's Indian Hotels
Tata Group hospitality arm Indian Hotels Company Ltd said N Chandrasekaran has been elected as the Chairman of its board of directors.
He was initially appointed as a Member of the Board on January 27, 2017.
You May Also Like :
China, France sign deals on nuclear energy
सिक्किम 'उदय' योजना में शामिल होने वाला 22वां राज्य
भारत सरकार और सिक्किम ने उज्‍जवल डिस्‍कॉम एश्‍योरेंस योजना (उदय) के तहत राज्य के बिजली वितरण विभाग के परिचालन में सुधार के लिए समझौता ज्ञापन (एमओयू) पर हस्‍ताक्षर किए हैं। एमओयू पर हस्ताक्षर करने के साथ ही उदय के अंतर्गत आने वाले राज्यों की संख्या 22 हो गयी है।
Sikkim becomes 22nd State to join UDAY
The Government of India and the State of Sikkim signed a Memorandum of Understanding (MOU) under the Scheme Ujwal DISCOM Assurance Yojana (UDAY), for operational improvement of the State's Power Distribution Department. With the signing of MoU, the total number of States covered under UDAY has reached twenty-two.