शुरहोजेली लियेजित्‍सु
होंगे
नागालैंड के अगले मुख्यमंत्री
नगालैण्‍ड में सत्‍तारूढ़ नगा पीपुल्‍स फ्रंट के अध्‍यक्ष शुरहोजेली लियेजित्‍सु को सर्वसम्‍मति से पार्टी विधायक दल का नेता चुना गया है और वे राज्‍य के नये मुख्‍यमंत्री बनेंगे।
मुख्‍यमंत्री टी आर जेलियांग के इस्‍तीफे के बाद कोहिमा में हुई विधायक दल की बैठक में उन्‍हें नया नेता चुना गया।
लियेजित्‍सु 22 फरवरी को मुख्यमंत्री के रूप में शपथ लेंगे।
Shurhozelie Liezietsu to be next CM of Nagaland
Ruling Naga People's Front (NPF) President Shurhozelie Liezitsu has unanimously elected as the leader of the legislature party and is set to become the Nagaland Chief Minister.
Liezitsu was elected the leader at the Legislature Party meeting held in Kohima to elect a new leader following the resignation of TR Zeliang from the post of Chief Minister.
Liezitsu will be sworn in as the Chief Minister on 22 February.
सैन्य अभ्यास के दौरान ईरान ने प्रक्षेपित किए ''आधुनिक'' रॉकेट
ईरान की अर्ध सरकारी समाचार एजेंसी की खबर के मुताबिक देश के रिवॉल्यूशनरी गार्ड ने सैन्य अभ्यास के दौरान अत्याधुनिक रॉकेटों को प्रक्षेपित किया है।
''स्मार्ट और आधुनिक'' रॉकेटों को सालाना तीन दिवसीय अभ्यास के दौरान प्रक्षेपित किया गया।
Iran launches 'advanced' rockets during military exercises
An Iranian semi-official news agency is reporting that the country's elite Revolutionary Guard has launched sophisticated rockets during military exercises.
The launch of "smart and advanced" rockets came during an annual three-day maneuver in Iran's central desert.
टाटा स्टील की काटामाटी खान को सबसे बेहतर हरित पुरस्कार
टाटा स्टील की काटामाटी लौह खान को 'सबसे बेहतर हरित प्रतिष्ठान पुरस्कार' से सम्मानित किया गया है।
मुंबई में 'वर्ल्ड सीएसआर डे' द्वारा हरित उपायों को बढ़ावा देने पर आयोजित 'ग्लोबल ग्रीन फ्यूचर लीडरशिप अवार्ड' समारोह में यह पुरस्कार प्रदान किया गया।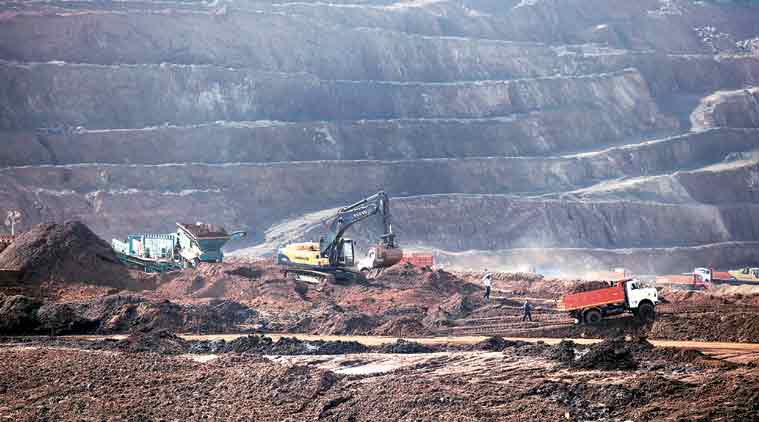 Tata Steel's Katamati Mine wins Best Green Award
Tata Steel's Katamati iron mine has been honoured with the the Best Green Organisation of the Year Award at the Global Green Future Leadership Awards in recognition of its environmental protection measures.
The award was presented at a function organised by World CSR Day in Mumbai.
चंद्रशेखर टाटा समूह की बागडोर संभालेंगे
एन चंद्रशेखर देश के प्रमुख औद्योगिक घराने टाटा समूह की बागडोर संभालने जा रहे हैं। टाटा समूह के 150 साल के इतिहास में इस पद के लिए चुने जाने वाले वे पहले गैर-पारसी हैं।
उम्मीद की जा रही है कि 54 वर्षीय चंद्रशेखर इस औद्योगिक घराने को निदेशक मंडल में हाल ही में मचे घमासान के साये से निकालते हुए भविष्य की विकास की राह पर ले जाएंगे।
N Chandrasekaran To Take Over Tata Group Reins
Tata group will enter a new era as N Chandrasekaran takes over as chief, hoping to put behind an acrimonious boardroom battle that saw the ouster of Cyrus Mistry as Tata Sons Chairman.
Popularly known as 'Chandra', the 54-year-old will be the first non-Parsi chairman of the 150-year old Tata Group.