कॉटविलर, गैब्रिएला हर्स्ट ने इंटरनेशनल वूलमार्क पुरस्कार जीता
कॉटविलर और गैब्रिएला हस्र्ट क्रमश: पुरुष परिधान और महिला परिधान के लिए 2016/17 इंटरनेशनल वूलमार्क प्राइज (आईडब्ल्यूपी) के विजेता घोषित किए गए हैं। उन्हें पेरिस के पेलेइस डे टोक्यो में आयोजित खास कार्यक्रम में इस पुरस्कार से नवाजा गया। भारतीय डिजाइनर नचिकेत बार्वे और बूनीपन अंतिम राउंड तक पहुंचने में कामयाब रहे।
COTTWEILER, Gabriela Hearst win IWP 2016/17 in Paris
COTTWEILER and Gabriela Hearst have been announced the winners of the menswear and womenswear 2016/2017 International Woolmark Prize (IWP), presented at a special event at the iconic Palais de Tokyo, Paris. Indian designers Nachiket Barve and Bounipun made it to the final rounds.
You May Also Like :
RBI Guv reallocates DGs portfolios as Acharya takes charge
जापान ने रक्षा संचार उपग्रह लांच किया
जापान ने एक नया संचार उपग्रह लांच किया है, जिसे सैन्य जानकारियों के आदान-प्रदान को बढ़ावा देने के लिए बनाया गया है।
जापान एरोस्पेस एक्सप्लोरेशन एजेंसी (जेएएक्सए) और मित्सुबिशी हेवी इंडस्ट्रीस लिमिटेड ने एक्स-बैंड किरामेकी-2 उपग्रह को कागोशिमा प्रांत में स्थित तनेगासिमा अंतरिक्ष केंद्र से एच2ए रॉकेट के साथ लांच कर दिया है।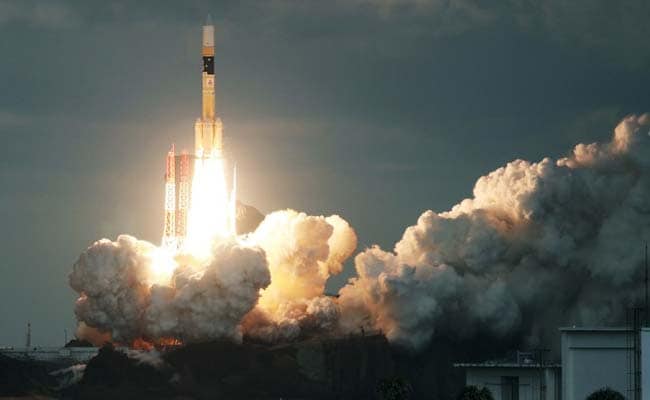 Japan launches defence communications satellite
Japan launched a new communications satellite designed to promote the sharing of military information.
The Japan Aerospace Exploration Agency (JAXA) and Mitsubishi Heavy Industries Ltd. launched the X-band Kirameki-2 satellite aboard the H-2A Launch Vehicle No.32 from the Tanegashima Space Centre in Kagoshima prefecture.
You May Also Like :
Ola appoints Vishal Kaul as COO
आईआईएम विधेयक 2017 को कैबिनेट की मंजूरी
प्रधानमंत्री नरेन्द्र मोदी की अध्यक्षता में केंद्रीय कैबिनेट की बैठक में भारतीय प्रबंधन संस्थान (आईआईएम) विधेयक 2017 को मंजूरी दे दी गई जिसके तहत आईआईएम अपने छात्रों को डिग्री प्रदान कर सकेंगे। इन्हें राष्ट्रीय महत्व का संस्थान घोषित किया गया है।
Cabinet approves IIM Bill 2017
The Union Cabinet chaired by Prime Minister Narendra Modi has approved the Indian Institute of Management (IIM) Bill, 2017, under which the IIMs would be declared as Institutions of National Importance which will enable them to grant degrees to their students.
You May Also Like :

Govt to set FY18 fiscal deficit target at 3.3-3.4 pc: Reports
केन्‍द्रीय प्रत्‍यक्ष कर बोर्ड (सीबीडीटी) ने किसी कंपनी की प्रभावी प्रबंधन स्‍थल (पीओईएम) निर्धारण के लिए मार्गदर्शी सिद्धांत जारी किए
किसी कंपनी की आवासीय स्थिति का निर्धारण करने के लिए प्रभावी प्रबंधन स्‍थल (पीओईएम) की अवधारणा को वित्तीय अधिनियम 2015 द्वारा पेश किया गया था। यह अधिनियम 1 अप्रैल, 2016 से प्रभावी है जो तद्नुसार आकलन वर्ष 2017-18 से लागू होगा।
CBDT issues Guiding Principles for determination of Place of Effective Management (POEM) of a Company
The concept of Place of Effective Management (POEM) for deciding the Residential Status of a company was introduced by the Finance Act, 2015. It is effective from 01.04.2016 and accordingly shall apply from assessment year 2017-18 onwards.
You May Also Like :
Nepal launches 10-yr-plan to cut vegetable imports from India