याहू का नाम बदल कर हुआ अल्टाबा, सीईओ ने दिया इस्तीफा
प्रौद्योगिकी क्षेत्र की प्रतिष्ठित कंपनी याहू जिसका अमेरिकी वायरलेस कम्यूनिकेशन सेवा प्रदाता वेरीजॉन ने पिछले साल जुलाई में महज 4.8 अरब डॉलर में अधिग्रहण किया था, अब जल्द ही अल्टाबा के नाम से जानी जाएगी। इसके साथ ही याहू के मुख्य कार्यकारी अधिकारी मैरिसा मेयर के भी कंपनी के बोर्ड से इस्तीफा देने की खबर है।
Yahoo to be renamed Altaba, CEO to step down
Yahoo, which was acquired by US wireless communications service provider Verizon for a mere $4.8 billion in July last year, will soon be called Altaba, media reported, adding that Yahoo CEO Marissa Mayer will step down from the board of directors.
You May Also Like :

China launches commercial rocket mission
आस्ट्रेलियाई टेनिस खिलाड़ी पर भ्रष्टाचार के लिए सात साल का प्रतिबंध
आस्ट्रेलिया के टेनिस खिलाड़ी निक लिंडल पर भ्रष्टाचार के आरोपों में सात साल का प्रतिबंध लगाया गया और 35000 अमेरिकी डालर का जुर्माना भी किया गया। दो अन्य खिलाड़ियों को भी सजा दी गई।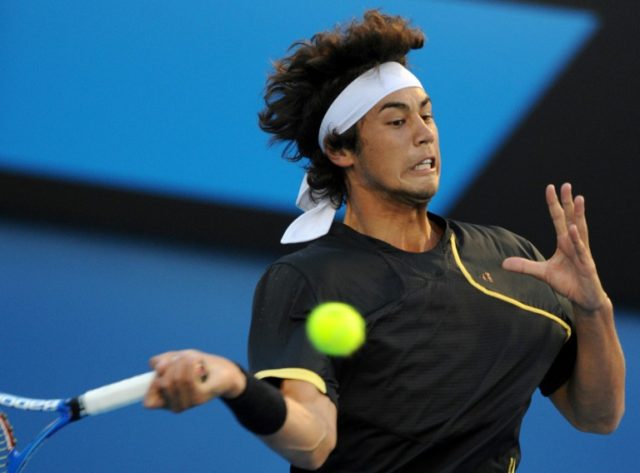 Australian tennis player hit with seven-year corruption ban
Australia's Nick Lindahl was banned for seven years and fined US$35,000 for corruption with two others also sanctioned as tennis authorities step up their fight against match-fixing ahead of the first Grand Slam of the year.
You May Also Like :

BSE launches mobile app for mutual fund trading
भारत और पुर्तगाल फिल्‍म क्षेत्र में सह-निर्माण समझौता तैयार करेंगे
भारत और पुर्तगाल ने फिल्‍म क्षेत्र में सह-निर्माण समझौते के तौर तरीके तैयार करने पर सहमति व्‍यक्‍त की है। ऐसे समझौतों के वैधानिक पहलुओं को ध्‍यान में रखते हुए इस समझौते को समय सीमाबद्ध तरीके से तैयार किया जाएगा।
'
India & Portugal to work out a co-production agreement in Films Sector
India and Portugal have agreed to work out modalities for a co-production agreement in the Film Sector. The agreement would be framed in a time-bound manner keeping in mind the legal aspects of such an agreement.