Maruti Suzuki independent director Amal Ganguli passes away
Maruti Suzuki India said one of its independent directors Amal Ganguli passed away.
Ganguli, 79, was also the chairman of the audit committee and nomination and remuneration committee in the country's largest carmaker.
A former Price Waterhouse executive, Ganguli was also on board of various other companies including AVTEC Ltd and HCL Technologies.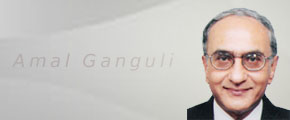 मारूति सुजुकी के स्वतंत्र निदेशक अमल गांगुली का निधन
मारूति सुजुकी इंडिया के स्वतंत्र निदेशक अमल गांगुली का निधन हो गया।
79 वर्षीय गांगुली कंपनी की ऑडिट समिति और नियुक्ति एवं पारिश्रमिक समिति के भी चेयरमैन थे।
मारूति के अलावा गांगुली एवीटीईसी लिमिटेड और एचसीएल टेक्नोलॉजीस समेत कई और कंपनियों के निदेशक मंडल में थे।
You May Also Like:
Punjab government makes Aadhar cards mandatory for all financial assistance schemes
Maradona named Al-Fujairah's coach
Argentina football legend Diego Maradona has been named the coach of United Arab Emirates outfit Al-Fujairah.
It is the 1986 World Cup winner's first coaching job since he was sacked as manager of United Arab Emirates side Al Wasl in 2012.
यूएई के क्लब अल-फुजैराह के कोच बने माराडोना
अर्जेटीना फुटबाल जगत के दिग्गज डिएगो माराडोना को संयुक्त अरब अमीरात (यूएई) के क्लब अल-फुजैराह का कोच नियुक्त किया गया है।
साल 2012 में माराडोना को अल-वस्ल क्लब के कोच पद से हटा दिया गया था। इसके बाद वह पहली बार किसी क्लब के कोच बने हैं।
You May Also Like:
Centre approves renaming of two Mumbai railway stations
Usha new head of Allahabad Bank
Usha Ananthasubramanian has taken over as MD & CEO of Allahabad Bank from May 06, 2017. She succeeds Rakesh Sethi.
Before joining Allahabad Bank, she was the MD & CEO of Punjab National Bank.
उषा इलाहाबाद बैंक की नयी प्रमुख
उषा अनंतसुब्रहमणियन ने इलाहाबाद बैंक की प्रबंध निदेशक एवं मुख्य कार्यकारी अधिकारी का पदभार ग्रहण कर लिया है। उन्होंने राकेश सेठी का स्थान लिया है। उनका कार्यकाल 6 मई 2017 से शुरू हुआ है।
इलाहाबाद बैंक में शीर्ष पद संभालने से पहले उषा पंजाब नेशनल बैंक की प्रबंध निदेशक एवं मुख्य कार्यकारी अधिकारी रह चुकी हैं।
You May Also Like:
Justice Leila Seth, 1st woman CJ of state high court, dead
Philippines, US kick off 'Balikatan' annual joint military exercise
The US and Philippines began their main annual military exercises with a smaller number of troops than previous years and also limited to anti-terrorist operations and disaster response.
The 2017 edition of the Balikatan drills began with a ceremony at the headquarters in Camp Aguinaldo to the north of Manila.
Nearly 5,400 soldiers -- 2,800 Philippines and 2,600 US troops -- will participate in these 12-day exercises.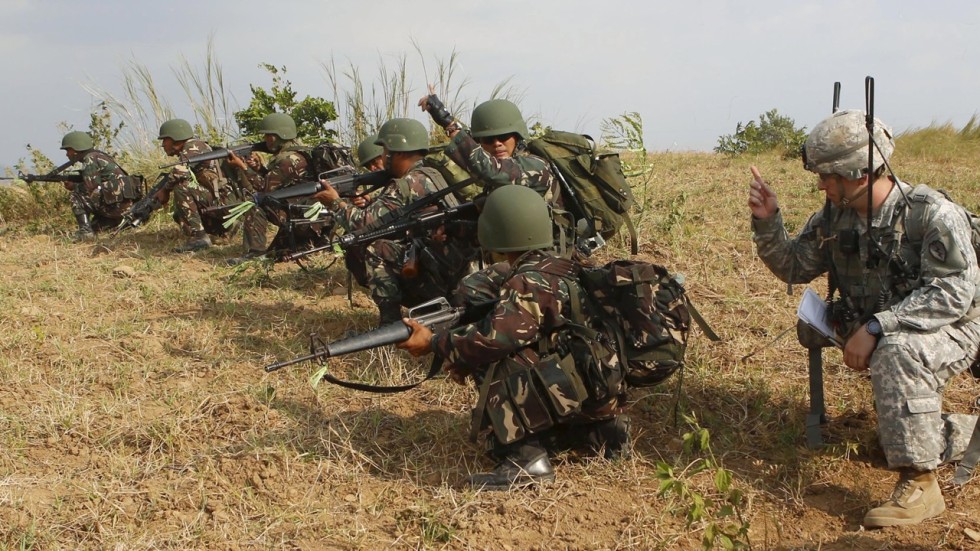 अमेरिका और फिलीपींस ने 'बालिकातन' सैन्याभ्यास शुरू किया
अमेरिका और फिलीपींस ने अपना मुख्य वार्षिक सैन्याभ्यास शुरू कर दिया। इस सैन्याभ्यास में पिछले वर्षो की तुलना में कम जवान शामिल हैं और यह आतंकवाद रोधी अभियानों और आपदा बचाव कार्यो तक ही सीमित है।
2017 का 'बालिकातन' सैन्याभ्यास उत्तरी मनीला में एग्विनाल्डो शिविर मुख्यालय में शुरू हुआ।