CPI inflation seen at 4.8% in FY18, fears exaggerated: Report
Retail inflation is expected at 4.8 per cent for the current fiscal and fears in this regard are exaggerated as the country will continue to witness benign prices, says a report.
According to SBIs research report Ecowrap, the Reserve Banks inflation forecast of 4-4.5 per cent will be "materially undershot" as CPI inflation is unlikely to breach the 4 per cent mark till July this year.
वित्त वर्ष 2017-18 में औसत खुदरा मुद्रास्फीति 4.8 प्रतिशत रहने का अनुमान: रिपोर्ट
चालू वित्त वर्ष में खुदरा मुद्रास्फीति 4.8 प्रतिशत रहने का अनुमान है और इस संदर्भ में मुद्रास्फीति उंची रहने की आशंका बढ़ा-चढ़ाकर पेश किया गया लगता है। इस दौरान देश में कीमतों में नरमी बने रहने की उम्मीद है।
एसबीआई शोध रिपोर्ट इकोरैप के अनुसार रिजर्व बैंक ने मुद्रास्फीति के 4 से 4.5 प्रतिशत रहने का अनुमान जताया है लेकिन यह इससे कम रहेगा क्योंकि खुदरा मुद्रास्फीति इस साल जुलाई तक 4 प्रतिशत के आंकड़े को शायद ही पार करे।
You May Also Like :
China to launch first cargo spacecraft
RSP communications chief bag 5 awards in CBT competition
The chief of communications of Rourkela Steel Plant (RSP), Ramendra Kumar, has won five prizes in the 'Competition for Writers of Children s Books, 2016 (English)'.
The competition was organised by Children s Book Trust (CBT), New Delhi, a premier publishing house of the country, which is celebrating its golden jubilee this year.
आरएसपी के संचार प्रमुख को सीबीटी प्रतियोगिता में मिले पांच पुरस्कार
राउरकेला स्टील प्लांट (आरएसपी) के संचार विभाग के प्रमुख रामेंद्र कुमार ने 'बाल-साहित्य लेखन प्रतियोगिता, 2016 :अंग्रेजी व हिंदी:' में पांच पुरस्कार अपने नाम किए।
इस प्रतियोगिता का आयोजन देश के एक प्रमुख प्रकाशन हाउस 'चिल्ड्रेन्स बुक ट्रस्ट' :सीबीटी:, नई दिल्ली ने किया था, जो इस वर्ष अपनी स्वर्ण जयंती मना रहा है।
You May Also Like :
Progressive guitar virtuoso Allan Holdsworth dead

117-year-old Jamaican woman now likely world's oldest living person
Violet Brown spent much of her life cutting sugarcane in the fields around her home in western Jamaica. She attended church regularly, avoids pork and chicken and celebrated her 117th birthday last month.
She is believed to have become the world's oldest living person following the death of Emma Morano of Italy, born Nov. 29, 1899.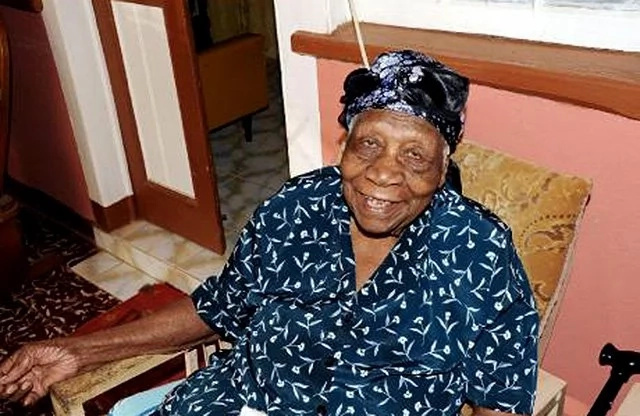 जमैका की 117 साल की महिला हो सकती है दुनिया की सबसे उम्रदराज इंसान
वायलेट ब्राउन ने अपनी जिंदगी का ज्यादातर समय पश्चिमी जमैका के अपने घर के पास गन्ना काटते हुए बिताया है। वह नियमित चर्च जाती हैं और पोर्क :सूअर का मांस: और चिकन खाने से बचती हैं। उन्होंने पिछले महीने ही अपना 117वां जन्मदिन मनाया है।
इटली की इमा मोरानो की मौत के बाद वह सबसे ज्यादा जीने वाली व्यक्ति मानी जा रही हैं। उनका जन्म 29 नवंबर 1899 को हुआ था।
You May Also Like :
Philippines president Rodrigo Duterte wins TIME 100 reader poll