117-year-old Jamaican woman now likely world's oldest living person
Violet Brown spent much of her life cutting sugarcane in the fields around her home in western Jamaica. She attended church regularly, avoids pork and chicken and celebrated her 117th birthday last month.
She is believed to have become the world's oldest living person following the death of Emma Morano of Italy, born Nov. 29, 1899.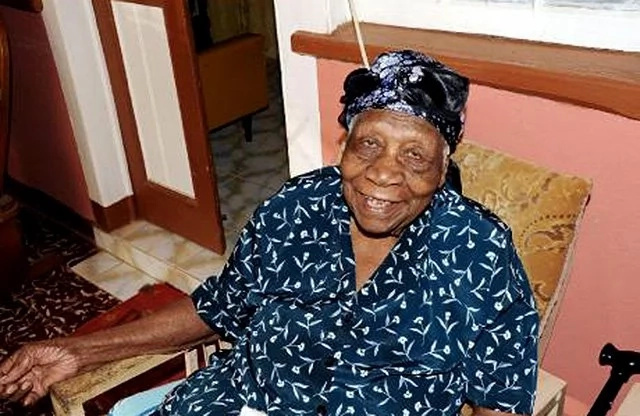 जमैका की 117 साल की महिला हो सकती है दुनिया की सबसे उम्रदराज इंसान
वायलेट ब्राउन ने अपनी जिंदगी का ज्यादातर समय पश्चिमी जमैका के अपने घर के पास गन्ना काटते हुए बिताया है। वह नियमित चर्च जाती हैं और पोर्क :सूअर का मांस: और चिकन खाने से बचती हैं। उन्होंने पिछले महीने ही अपना 117वां जन्मदिन मनाया है।
इटली की इमा मोरानो की मौत के बाद वह सबसे ज्यादा जीने वाली व्यक्ति मानी जा रही हैं। उनका जन्म 29 नवंबर 1899 को हुआ था।