व्हाइट हाउस में 'अमेरिकी नवोन्मेष कार्यालय' के प्रमुख बने जारेड कुशनेर
अमेरिकी राष्ट्रपति डोनाल्ड ट्रंप ने अपने दामाद जारेड कुशनेर को व्हाइट हाउस में नव गठित एक कार्यालय का प्रमुख बना दिया है।
कुशनेर (36 वर्ष) मौजूदा समय में राष्ट्रपति के वरिष्ठ सलाहाकार हैं। उन्हें अमेरिकी नवोन्मेष कार्यालय (ओएआई) का प्रमुख नियुक्त किया गया है।
Kushner to lead American Innovation office at White House
US President Donald Trump has appointed his son-in-law Jared Kushner as the head of a newly-created office inside the White House.
Kushner, 36, currently a senior adviser to the president, will head the Office of American Innovation (OAI).
भारतीय मूल के दक्षिण अफ्रीकी रंगभेद विरोधी कार्यकर्ता का निधन
नेल्सन मंडेला के करीबी सहयोगी रहे भारतीय मूल के दक्षिणी अफ्रीकी रंगभेद विरोधी कार्यकर्ता अहमद कथरादा का निधन हो गया। वह 87 वर्ष के थे।
अहमद मंडेला को अकसर अपना बड़ा भाई बताते थे। 1964 के कुख्यात रिवोनिया मुकदमे के बाद मंडेला के अलावा जिन तीन राजनीतिक बंदियों को उम्रकैद की सजा सुनायी गयी, उनमें अहमद भी शामिल थे। अन्य दो थे.. एंर्डयू मलांगेनी और डेनिस गोल्डबर्ग।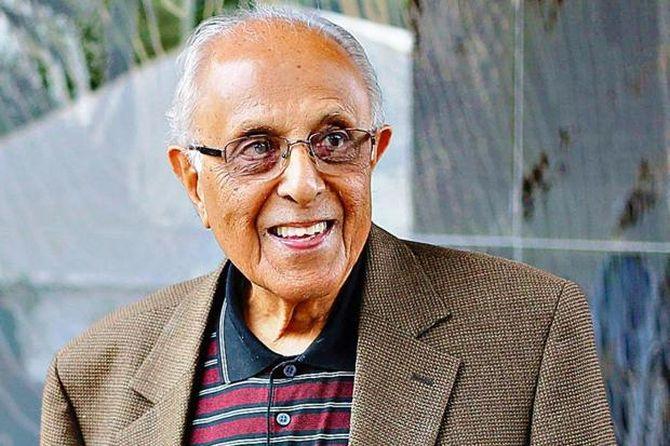 Indian-origin SAfrican anti-apartheid activist dies
Veteran Indian-origin South African anti-apartheid activist Ahmed Kathrada, who was one of Nelson Mandela's closest aides, died. He was 87.
Kathrada, who frequently referred to Mandela as his elder brother, was among three political prisoners who were sentenced to life imprisonment together with the South African anti-apartheid icon after the infamous Rivonia Trial of 1964. The two others were Andrew Mlangeni and Denis Goldberg.
भारत ने आईसीसी टेस्ट चैम्पियनशिप गदा बरकरार रखी
भारत ने सालाना कट आफ तारीख 1 अप्रैल को टेस्ट रैंकिंग में नंबर एक का ताज बरकरार रखने पर आईसीसी टेस्ट चैम्पियनशिप गदा अपने पास रखी और 10 लाख डालर नकद पुरस्कार भी जीता ।
कप्तान विराट कोहली ने आस्ट्रेलिया के खिलाफ चौथे और आखिरी क्रिकेट टेस्ट के बाद एक समारोह में सुनील गावस्कर से गदा और चेक लिया ।
India retain ICC Test championship mace
The Indian cricket team retained the ICC Test Championship mace and also won a cash award of $1 million for ensuring the top position in the Test Team rankings on the annual April 1 cut-off date.
Skipper Virat Kohli received the mace and cheque from ICC Cricket Hall of Famer Sunil Gavaskar at a ceremony after the fourth and final Test against Australia .
अश्विन को सर गैरी सोबर्स ट्राफी मिली
भारतीय आफ स्पिनर आर अश्विन ने वर्ष के सर्वश्रेष्ठ आईसीसी क्रिकेटर और आईसीसी टेस्ट क्रिकेटर चुने जाने पर गारफील्ड सोबर्स ट्राफी हासिल की ।
14 सितंबर 2015 से 20 सितंबर 2016 की मतदान अवधि में अश्विन ने आठ टेस्ट में 48 विकेट लिये और 336 रन बनाये । उन्होंने 19 टी20 मैचों में भी 27 विकेट लिये ।
Ashwin receives Sir Garfield Sobers Trophy
India's off-spinner Ravichandran Ashwin received Garfield Sobers Trophy for being named the ICC Cricketer of the Year as well as the ICC Test Cricketer of the Year.
During the voting period, which ran from September 14, 2015 to September 20, 2016, Ashwin played eight Tests in which he took 48 wickets and scored 336 runs. He also claimed 27 wickets in 19 T20Is.