एमआईए पर समानांतर टैक्सीवे के पहले चरण की शुरूआत
भारतीय हवाई अड्डा प्राधिकरण :एएआई: ने मंगलुरू अंतरराष्ट्रीय हवाई अड्डा :एमआईए: पर समानांतर टैक्सीवे :ट्रैक: के पहले चरण की शुरूआत कर दी है।
एयर इंडिया का मंगलुरू..मुंबई विमान संख्या एआई 680 पहला विमान है जिसने 1200 मीटर लंबे समानांतर टैक्सी वे का इस्तेमाल किया।
First phase of parallel taxiway commissioned at MIA
The first phase of the parallel taxiway (track) at the Mangaluru International Airport (MIA) has been commissioned by the Airport Authority of India (AAI).
Air India Mangaluru Mumbai flight number AI 680 was the first aircraft which used the 1,200 metre parallel taxiway.
सभी स्टेशनों पर लघु खानपान इकाईयों की प्रत्येक श्रेणी में महिलाओं को 33 प्रतिशत उप-कोटा मिलेगा
रेल मंत्री श्री सुरेश प्रभाकर प्रभु ने अभी हाल में नई खानपान नीति 2017 की शुरूआत की थी, जिसमें कई नए पक्षों को शामिल किया गया। इनमें महिलाओं के लिए विशेष प्रावधान भी किए गए।
इस नीति के तहत प्रत्येक आरक्षित जलपान इकाईयों में महिलाओं को 33 प्रतिशत का उप-कोटा दिया जाएगा ताकि महिलाओं के आर्थिक सशक्तिकरण को बढ़ावा मिल सके।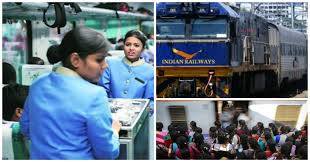 33% Sub Quota for Women in Allotment of each Category of minor Catering Units at All Category of stations has been provided
Minister of Railways Shri Suresh Prabhakar Prabhu has recently launched New Catering Policy 2017, while there are many new features in the new Catering policy, special provisions for women have also been made in it.
Under this policy, a Sub Quota of 33% for women in allotment of each of the reserved catering units is being introduced on Indian Railways in order to extend economic empowerment for women.
You May Also Like :

NSDC inks pact with Art of Living wing to train youth
किरण खेर ने चंडीगढ़ में उजाला योजना शुरू की
भाजपा सांसद किरण खेर ने चंडीगढ़ में केंद्र सरकार की उजाला योजना की शुरूआत की और बिजली उपभोक्ताओं से ज्यादा स्वच्छ और हरित पर्यावरण के लिए उर्जा प्रभावी उपकरणों का इस्तेमाल करने को कहा।
खेर ने 'उन्नत जीवन बाई अफोर्डेबल एलईडी एंड अप्लाइंसेज फॉर ऑल :उजाला: योजना का उद्घाटन किया।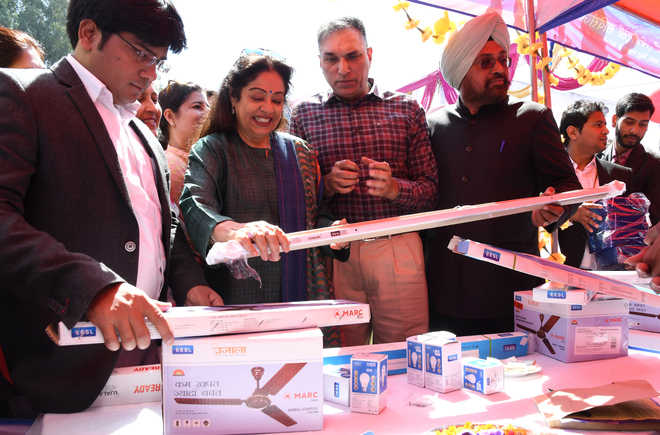 Kirron Kher inaugurates UJALA scheme in Chandigarh
BJP MP Kirron Kher launched the Central government's UJALA scheme in Chandigarh and asked power consumers to use energy efficient appliances for a cleaner and greener environment.
Kher inaugurated the Unnat Jeevan by Affordable LEDs and Appliances for All (UJALA) scheme.