सरकार ने तुरंत प्रभाव से आईओए का निलंबन रद्द किया
सरकार ने आईओए के निलंबन को तुरंत प्रभाव से रद्द करने का फैसला किया है। यह फैसला आईओए द्वारा सुधारात्मक कार्रवाई के मद्देनजर लिया गया है। गौरतलब है कि आईओए ने श्री अभय सिंह चौटला और श्री सुरेश कलमाडी को आईओए का आजीवन अध्यक्ष बनाने का निर्णय किया था।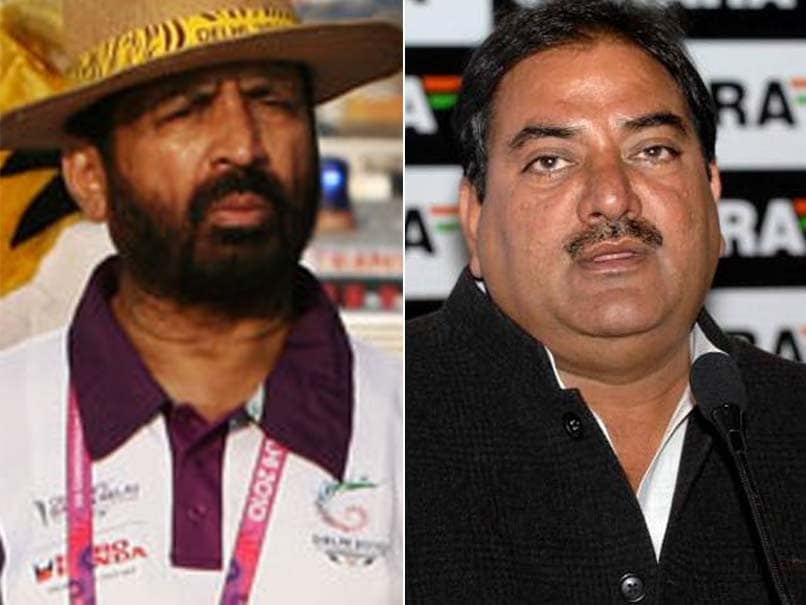 Government Decides to Revoke The Suspension of Deemed Recognition of IOA with immediate Effect
Government has decided to revoke the suspension of deemed recognition of IOA with immediate effect in the light of the corrective action taken by them in reversing its earlier decision making Shri Abhay Singh Chautala and Shri Suresh Kalmadi, Life Presidents of IOA.
You May Also Like :
China commissions new naval reconnaissance ship amid South China Sea tensions
केन और बेतवा नदियों को जोड़ने की परियोजना को विशेषज्ञ सलाहकार समिति की मंजूरी
राष्ट्रीय जनतांत्रिक गठबंधन सरकार की केन और-बेतवा नदियों को जोड़ने की महत्वाकांक्षी परियोजना को पर्यावरण, वन और जनजातीय विभागों की मंजूरी मिल चुकी है। इस परियोजना का उद्देश्य मध्य प्रदेश और उत्तर प्रदेश के सूखा ग्रस्त इलाकों तक पानी पहुंचाना है।
Ken-Betwa river linking project gets clearance from expert advisory committee.
The NDA government's ambitious Ken-Betwa river linking project has received environment, forest and tribal clearances. The project aims at addressing water needs of dry swathes in Madhya Pradesh and Uttar Pradesh.