Dr. Harshvardhan Launches Mobile App "Celebrating Yoga" to connect people through Yoga for scientific healthy living
Minister for Science & Technology Dr. Harshvardhan launched a Mobile App "Celebrating Yoga" developed by Department of Science & Technology, Ministry of Science & Technology in New Delhi.
The Mobile App has been developed by DST on the occasion of International Yoga Day 2017. The purpose of the APP is to popularise Yoga and encourage people to participate in it for a scientifically healthy living.
डॉ. हर्षवर्धन ने योग से लोगों को जोड़ने के लिए "सेलेब्रेटिंग योगा" नाम से एक मोबाईल ऐप का शुभारंभ किया
विज्ञान एवं प्रौद्योगिकी मंत्री डॉ हर्षवर्धन ने नई दिल्ली में "सेलेब्रेटिंग योगा" नाम से एक मोबाइल ऐप का शुभारंभ किया। यह ऐप विज्ञान एवं प्रौद्योगिकी मंत्रालय के विज्ञान और प्रौद्योगिकी विभाग द्वारा विकसित किया गया है।
इस मोबाईल ऐप को अंतर्राष्ट्रीय योग दिवस, 2017 के अवसर पर डीएसटी द्वारा विकसित किया गया है। इस ऐप का उद्देश्य स्वस्थ्य जीवन के लिए लोगों के मध्य योग को लोकप्रिय बनाने तथा योग में उनकी भागीदारी बढ़ाने के लिए प्रोत्साहित करना है।
Aamir Khan, Dhanush, Junior NTR win at Sankarabharanam Awards
In the inaugural edition of Sankarabharanam Awards, actors Aamir Khan, Junior NTR and Dhanush have won top laurels.
Aamir Khan and Alia Bhatt have won Best Actor award for their respective performances in "Dangal" and "Udta Punjab". Junior NTR has bagged Best Actor (male) for his performance in "Janatha Garage".
Dhanush won the Best Director award for his Tamil directorial debut "Pa Pandi".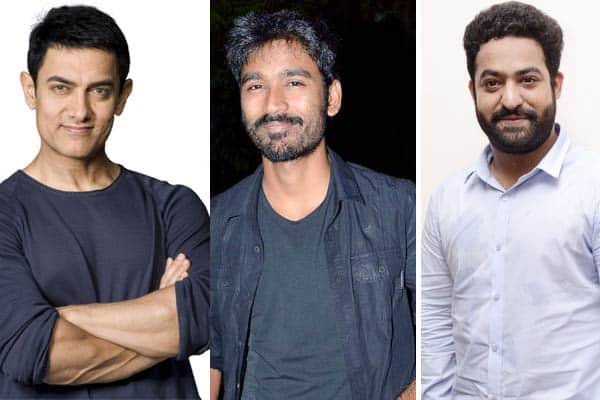 आमिर खान, धनुष, जूनियर एनटीआर ने शंकरभर्नम पुरस्कार जीते
पहले शंकरभर्नम पुरस्कार में अभिनेता आमिर खान, जूनियर एनटीआर और धनुष महत्वपूर्ण पुरस्कार अपने नाम करने में कामयाब रहे।

आमिर खान ने हिंदी फिल्म 'दंगल' के लिए सर्वश्रेष्ठ अभिनेता और आलिया भट्ट ने फिल्म 'उड़ता पंजाब' के लिए सर्वश्रेष्ठ अभिनेत्री का खिताब जीता है। जूनियर एनटीआर ने तेलुगू फिल्म 'जनता गैराज' में बेहतरीन अभिनय के लिए सर्वश्रेष्ठ अभिनेता का खिताब अपने नाम किया है।
तमिल फिल्म 'पा पांडी' से निर्देशन में आगाज करने वाले धनुष ने सर्वश्रेष्ठ निर्देशक का पुरस्कार जीता है।
Ex-Kerala Vigilance chief posted as head of training body
Senior IPS officer Jacob Thomas, who often courted controversy during his tenure as the Vigilance Director and asked to go on leave since April, has been appointed Director of IMG, an apex state-run training body.
Thomas, known for his tough stand against corruption, had gone on leave from April 1 last after being directed by Chief Minister Pinarayi Vijayan following Kerala High Court's continuous criticism against his style of functioning.
केरल के पूर्व सतर्कता प्रमुख को प्रशिक्षण निकाय का प्रमुख नियुक्त किया गया
सतर्कता निदेशक रहने के दौरान कई बार विवादों से घिरे रह चुके वरिष्ठ आईपीएस अधिकारी जैकब थॉमस को शीर्ष सरकारी प्रशिक्षण निकाय आईएमजी का निदेशक नियुक्त किया गया है। विवादों के चलते थॉमस को अप्रैल से ही छुट्टी पर चले जाने के लिए कहा गया था।
भ्रष्टाचार के खिलाफ कड़े रूख के लिए पहचाने जाने वाले थॉमस मुख्यमंत्री पिनारेई विजयन के निर्देश के बाद पिछले एक अप्रैल से छुट्टी पर चले गए थे। केरल के उच्च न्यायालय की ओर से थॉमस के कामकाज के तरीके की लगातार आलोचना किए जाने के बाद मुख्यमंत्री ने ये निर्देश दिए थे।
Brooks Koepka wins US Open Championship
Brooks Koepka produced a back-nine birdie blitz to win the US Open, becoming the seventh consecutive first-time winner of a major with a record-equalling four-shot victory at Erin Hills.
The 27-year-old from Florida fired a five-under-par final round 67 to finish on 16 under for the tournament.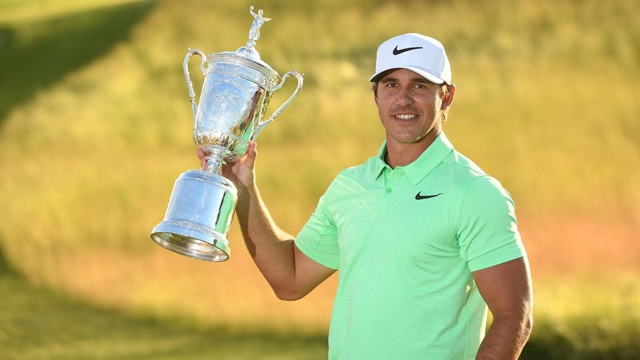 ब्रूक्स कोएपा ने अमेरिकी ओपन का खिताब जीता
ब्रूक्स कोएपा ने बैक नाइन में शानदार प्रदर्शन करते हुए चार शाट से अमेरिकी ओपन गोल्फ टूर्नामेंट का खिताब अपने नाम किया और लगातार सातवें मेजर टूर्नामेंट में पहली बार मेजर टूर्नामेंट जीतने वाला खिलाड़ी मिला।

फ्लोरिडा के 27 साल के कोएपा ने अंतिम दौर में पांच अंडर 67 के स्कोर से कुल 16 अंडर का स्कोर बनाकर खिताब अपने नाम किया।