Modi inaugurates super-specialty hospital in Tamil-dominated Dickoya town
Prime Minister Narendra Modi inaugurated a Rs 150 crore super-speciality hospital in Sri Lanka built with India's assistance in Dickoya, home to a large Tamil community who are of Indian-origin. Sri Lankan President Maithripala Sirisena attended the function with Modi.
Dickoya, famous for tea plantation, is home to Tamil speaking Indian-origin population.
श्रीलंका के दिकोया में मोदी ने किया सुपर स्पेशियलिटी अस्पताल का उद्घाटन
प्रधानमंत्री नरेंद्र मोदी ने श्रीलंका के दिकोया में भारत की मदद से 150 करोड़ रूपये की लागत से बनाए गए एक सुपर स्पेशियलिटी अस्पताल का उद्घाटन किया। समारोह में श्रीलंका के राष्ट्रपति मैत्रीपाला सीरीसेना ने मोदी के साथ हिस्सा लिया।
चाय बगान के लिए प्रख्यात दिकोया में भारतीय मूल के तमिलों की बहुतायत है।
Tendulkar Becomes Co-owner of Pro Kabaddi League Team
After Premier Badminton League and Indian Super League, Sachin Tendulkar has now become co-owner of a Chennai-based franchise in the Pro Kabaddi League.
The four new teams from Tamil Nadu, Gujarat, Uttar Pradesh and Haryana. The Chennai-based franchise is owned by a consortium – Iquest Enterprises Private Limited, which include Tendulkar and entreprenur N Prasad.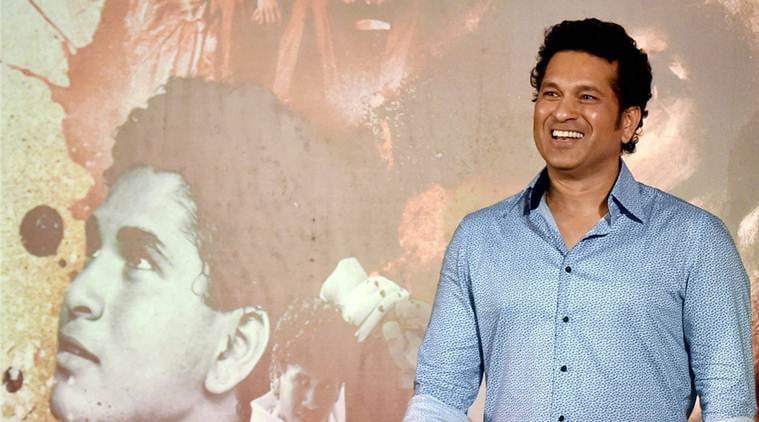 प्रो कबड्डी लीग में टीम के मालिक बने तेंदुलकर
फुटबाल के बाद अब चैम्पियन क्रिकेटर सचिन तेंदुलकर ने कबड्डी में भी चेन्नई टीम खरीद ली है जो तीन अन्य टीमों के साथ वीवो प्रो कबड्डी लीग के पांचवें सत्र में जुड़ेगी ।
चार नयी टीमें तमिलनाडु, गुजरात, उत्तर प्रदेश और हरियाणा से है । चेन्नई टीम को लाक्वेस्ट इंटरप्राइजेस प्राइवेट लिमिटेड ने खरीदा है जिसके मालिकों में तेंदुलकर और एन प्रसाद शामिल है ।
Himachal minister Karan Singh passes away
Himachal Ayurveda Minister Karan Singh passed away at the All India Institute of Medical Sciences (AIIMS) in Delhi. He was 59.
He was elected from the Banjar Assembly constituency thrice in 1990, 1998 and 2012. He won as a BJP candidate in 1990 and 1998 and served as minister of state for primary education in Dhumal government.
हिमाचल प्रदेश के मंत्री करण सिंह का निधन
हिमाचल प्रदेश के आयुर्वेद मंत्री करण सिंह का दिल्ली के अखिल भारतीय आयुर्विज्ञान संस्थान :एम्स: में निधन हो गया। वह 59 साल के थे।
वह बंजार विधानसभा क्षेत्र से तीन बार 1990, 1998 और 2012 में सदस्य चुने गये थे। उन्होंने 1990 और 1998 में भाजपा उम्मीदवार के तौर पर जीत हासिल की थी और धूमल सरकार में प्राथमिक शिक्षा राज्य मंत्री के तौर पर अपनी सेवा दी।