Philippines, US kick off 'Balikatan' annual joint military exercise
The US and Philippines began their main annual military exercises with a smaller number of troops than previous years and also limited to anti-terrorist operations and disaster response.
The 2017 edition of the Balikatan drills began with a ceremony at the headquarters in Camp Aguinaldo to the north of Manila.
Nearly 5,400 soldiers -- 2,800 Philippines and 2,600 US troops -- will participate in these 12-day exercises.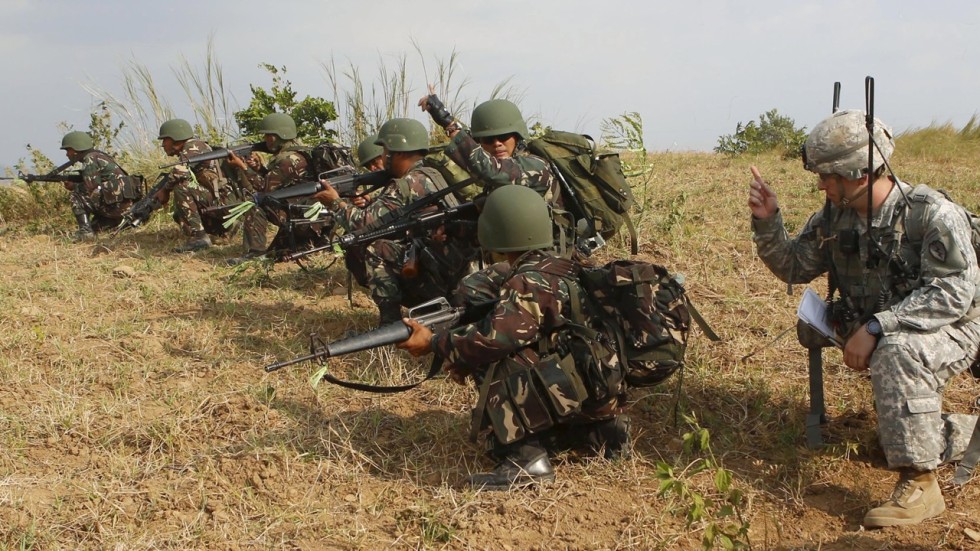 अमेरिका और फिलीपींस ने 'बालिकातन' सैन्याभ्यास शुरू किया
अमेरिका और फिलीपींस ने अपना मुख्य वार्षिक सैन्याभ्यास शुरू कर दिया। इस सैन्याभ्यास में पिछले वर्षो की तुलना में कम जवान शामिल हैं और यह आतंकवाद रोधी अभियानों और आपदा बचाव कार्यो तक ही सीमित है।
2017 का 'बालिकातन' सैन्याभ्यास उत्तरी मनीला में एग्विनाल्डो शिविर मुख्यालय में शुरू हुआ।