Sreejesh to lead India at Azlan Shah Meet, 4 rookies included
Star custodian PR Sreejesh will lead an 18-member Indian hockey team at the 26th Sultan Azlan Shah Cup in Ipoh, Malaysia, starting April 29.
Manpreet Singh will be Sreejesh's deputy in the squad that also has members from the junior World Cup winning squad.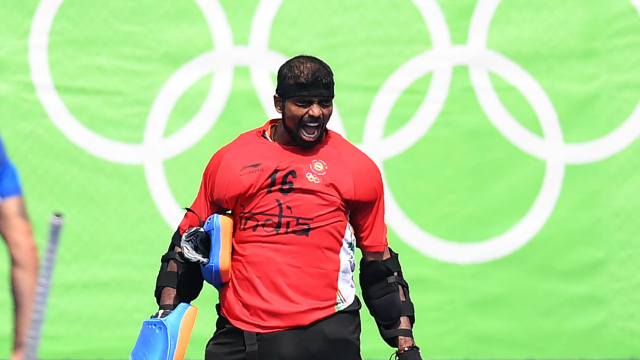 अजलन शाह में श्रीजेश करेंगे भारत की अगुवाई, चार नये खिलाड़ी टीम में शामिल
स्टार गोलकीपर पी आर श्रीजेश मलेशिया के इपोह में 29 अप्रैल से शुरू होने 26वें सुल्तान अजलन शाह कप में 18 सदस्यीय भारतीय हाकी टीम की अगुवाई करेंगे।
मनप्रीत सिंह टीम के उपकप्तान होंगे जिसमें जूनियर विश्व कप विजेता टीम के सदस्य भी शामिल हैं।
You May Also Like :
Spain's Garcia wins The Masters
Malala Yousafzai made UN Messenger of Peace
Malala Yousafzai, the youngest Nobel laureate, has broken another age barrier and become the youngest UN Messenger of Peace, an honour she shares with Hollywood actors Leonardo DiCaprio and Charlize Theron.
Hailing the Pakistani teenager as "the most famous student in the world" and the symbol of the cause of education for all, Secretary-General Antonio Guterres appointed her as the Messenger of Peace for girls` education.
संयुक्त राष्ट्र की 'शांति दूत' बनीं मलाला यूसुफजई
नोबेल पुरस्कार विजेता मलाला यूसुफजई उम्र के बंधन को धता बताते हुए संयुक्त राष्ट्र की अब तक की सबसे कम उम्र की 'शांति दूत' नियुक्त हो गई हैं।
संयुक्त राष्ट्र के महासचिव एंटोनियो गुटेरेस ने मलाला (19) को लड़कियों की शिक्षा के लिए शांति दूत नियुक्त किया। उन्होंने मलाला को 'दुनिया में सर्वाधिक लोकप्रिय विद्यार्थी' और शिक्षा को बढ़ावा देने का प्रतीक करार दिया।
Neil Gorsuch sworn in as US Supreme Court justice
Neil Gorsuch was sworn in as the newest member of the US Supreme Court judicial body that will soon rule on a number of divisive issues including voting and gun rights.
The sworn in ceremony of the 49-year-old justice was held in the Rose Garden of the White House, during which US President Donald Trump lauded the accomplishment of his hand picked candidate.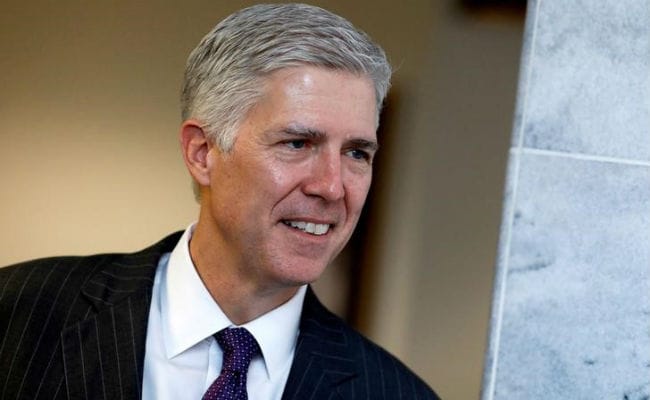 नील गोर्सच ने अमेरिका के सर्वोच्च न्यायालय के न्यायाधीश पद की शपथ ली
अमेरिका में राष्ट्रपति डोनाल्ड ट्रंप की ओर से नामित न्यायमूर्ति नील गोर्सच ने सीनेट से मंजूरी मिलने के बाद सर्वोच्च न्यायालय के न्यायाधीश पद की शपथ ली।
गोर्सच (49) ने व्हाइट हाउस के रोज गार्डन में आयोजित समारोह में शपथ ली। इस दौरान राष्ट्रपति ट्रंप ने सर्वोच्च न्यायालय के नए न्यायाधीश की सराहना की।
You May Also Like :
India and Australia sign six pacts