इसिनबाएवा पर होगा रूस में स्टेडियम का नामकरण
उत्तरी रूस के कॉकेशस गणतंत्र के दागेस्तान प्रांत की राजधानी मखष्कला में एक ट्रैक एंड फील्ड स्टेडियम का नामकरण रूस की दिग्गज पोलवॉल्ट खिलाड़ी येलेना इसिनबाएवा के नाम पर रखा गया है।
ओलम्पिक खेलों में दो बार स्वर्ण पदक जीतने के साथ ही 34 वर्षीया इसिनबाएवा तीन बार (2005, 2007, 2013) विश्व विजेता रह चुकी हैं।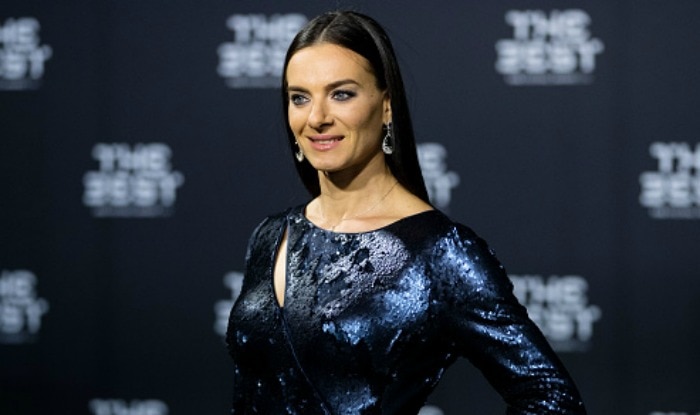 Russia's Dagestan to name stadium after Isinbayeva
A central track and field stadium in Makhachkala, the capital of Russias North Caucasus republic of Dagestan, will be named after iconic pole-vaulter Yelena Isinbayeva.
Besides two Olympic golds, Isinbayeva, 34, is a triple world champion (2005, 2007 and 2013).
सरकार ने एनएसईबीसी के गठन को दी मंजूरी
केन्द्रीय मंत्रिमंडल ने सामाजिक और शैक्षिक रूप से पिछड़ा वर्ग के लिए राष्ट्रीय आयोग (एनएसईबीसी) को एक संवैधानिक संस्था के रूप में स्थापित करने की मंजूरी दे दी है।
संस्था को संवैधानिक दर्जा देने वाला विधेयक संसद में पेश किया जाएगा। आयोग में एक अध्यक्ष, एक उपाध्यक्ष और तीन अन्य सदस्य होंगे।
Govt approves setting up of NSEBC
The Union Cabinet has approved the setting up of a National Commission for Socially and Educationally Backward Classes (NSEBC) as a constitutional body.
The Bill to provide constitutional status to the body will be introduced in Parliament. The Commission will comprise of a Chairperson, a Vice-Chairperson and three other members.
लुकास ने अंतर्राष्ट्रीय फुटबाल को कहा अलविदा
मैच का एकमात्र गोल दागकर इंग्लैंड के खिलाफ अंतर्राष्ट्रीय दोस्ताना मैच में जर्मनी को 1-0 से जीत दिलाने वाले लुकास पोडोल्स्की ने अंतर्राष्ट्रीय फुटबाल से संन्यास ले लिया।
Lukas ended his long international football career
Forward Lukas Podolski ended his long international football career in fine style, scoring a tremendous goal to lead Germany to a 1-0 victory over England in a friendly.
You May Also Like :
Kerala Govt. initiates special edu programme for transgenders