गबार्ड कांग्रेसनल इंडिया कॉकस की सह-अध्यक्ष निर्वाचित
अमेरिकी संसद में पहली हिंदू सांसद तुलसी गबार्ड को कांग्रेसनल कॉकस ऑन इंडिया एंड इंडियन-अमेरिकन का सह-अध्यक्ष निर्वाचित किया गया है। उन्होंने भारत-अमेरिका के रिश्तों को और मजबूत बनाने के लिए काम करने की प्रतिबद्धता जताई ।
साल 2013 में तुलसी :35: अमेरिकी हाउस ऑफ रिप्रजेंटेटिव के लिए निर्वाचित होने वाली पहली हिंदू थीं। गबार्ड तीन बार हवाई से डेमोक्रेटिक सांसद चुनी गयीं ।
Gabbard elected as co-chair of the Congressional India Caucus
Tulsi Gabbard, the first Hindu lawmaker in the US Congress, elected as the co-chair of the Congressional Caucus on India and Indian-Americans, has vowed to work for furthering Indo-US relations.
Gabbard, 35, the first ever Hindu elected to the US House of Representative in 2013 is the three-term Democratic Congresswoman from Hawaii.
रसोइयों को भारतीय पकवान मंच का उत्कृष्टता सम्मान
भारतीय पकवान मंच ने पेशेवर रसोइयों के हुनरों को ध्यान में रखते हुए 12वें भारत पकवान कला समारोह में रसोईयों को सम्मानित किया।
राजधानी के प्रगति मैदान में आयोजित समारोह में दक्षिण भारत की 14 प्रविष्टियां समेत 300 से ज्यादा रसोइयों ने भाग लिया और अपने पकवान के क्षेत्र में अपने हुनर को पेश किया।
Indian Culinary Forum honours chefs for excellence
Aiming to establish a professional platform where culinary professionals could display their individual and combined skills, and creative talent, the Indian Culinary Forum honoured the chefs at the 12th Culinary Art India.
Organised at the Pragati Maidan in the capital, the event saw more than 300 chefs, including 14 entries from southern India, participating and showcasing the best of their skills and talent in cooking and display of culinary expertise.
भारत में जन्में कारोबारी ने ऑस्ट्रेलिया में स्थानीय चुनाव जीता
भारत में जन्में एक कारोबारी ने पश्चिमी ऑस्ट्रेलिया में एक स्थानीय चुनाव जीता है।
लेबर पार्टी के उम्मीदवार केविन मिशेल ने पिलबारा सीट से नेशनल्स पार्टी के ब्रेंडन ग्रिल्स को शिकस्त दी। लेबर पार्टी के पक्ष में 13.7 प्रतिशत वोट आया।
India-born businessman wins local election in Australia
An India-born businessman has won a local election in Western Australia.
Kevin Michel, a Labor party candidate from Pilbara seat defeated Brendon Grylls of Nationals Party, with a 13.7 per cent swing in Labor's favour on a two party preferred basis.
ज्वाला साई संचालन संस्था की सदस्य नियुक्त की गयी
भारत की युगल विशेषज्ञ बैडमिंटन खिलाड़ी ज्वाला गुट्टा को भारतीय खेल प्राधिकरण :साई: की संचालन संस्था का सदस्य नियुक्त किया गया।
ज्वाला 2010 दिल्ली राष्ट्रमंडल खेलों की चैम्पियन है और वह 2014 ग्लास्गो खेलों में महिला युगल में रजत पदक भी जीत चुकी हैं।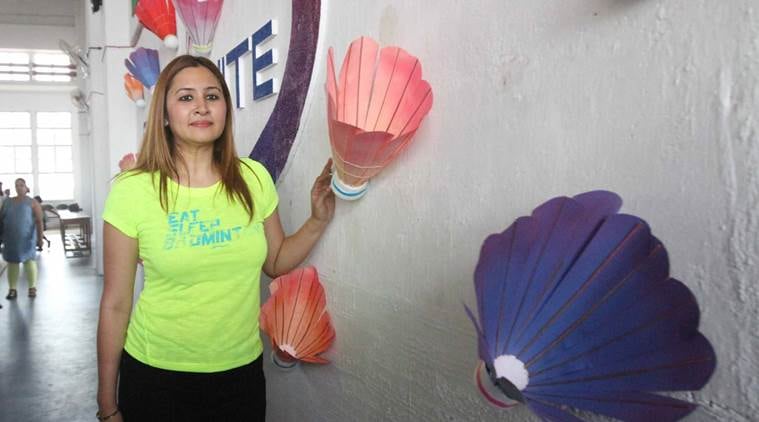 Jwala appointed SAI governing body member
India's most successful doubles specialist Jwala Gutta has been appointed a member of the governing body of Sports Authority of India (SAI).
Jwala is a 2010 Delhi Commonwealth Games champion and a silver medallist at the 2014 Glasgow Games in women's doubles.