पूर्व केंद्रीय गृहसचिव अनिल बैजल दिल्‍ली के नए उपराज्‍यपाल होंगे
पूर्व गृह सचिव अनिल बैजल को दिल्ली का नया उप राज्यपाल बनाया गया है। गौरतलब है कि श्री नजीब जंग के इस्तीफे के बाद यह पद खाली हो गया था। राष्ट्रपति प्रणब मुखर्जी ने श्री बैजल की तैनाती को मंजूरी दे दी है।
Former Union Home Secretary Anil Baijal to be the new Lieutenant Governor of Delhi
Former Union Home Secretary Anil Baijal has been appointed the new Lieutenant Governor of Delhi. The post had fallen vacant after sudden resignation of Najeeb Jung. President Pranab Mukherjee approved Mr. Baijal's appointment.
You May Also Like :

Tata Motors appoints actor Akshay Kumar as brand ambassador
शरीफ ने चीन की सहायता वाले परमाणु उर्जा संयंत्र का उद्घाटन किया
बिजली के संकट से जूझ रहे पाकिस्तान को बड़ी सफलता के तहत प्रधानमंत्री नवाज शरीफ ने पंजाब प्रांत में चीन की मदद वाले 340 मेगावाट क्षमता के परमाणु उर्जा संयंत्र का उद्घाटन किया और इसे बिजली कटौती की समस्या को समाप्त करने के सरकार के प्रयासों में 'महत्वपूर्ण मील का पत्थर' करार दिया।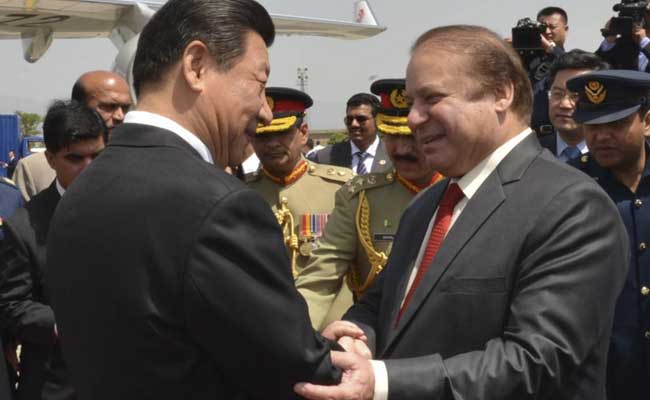 Sharif inaugurates Chinese-assisted nuclear power plant
Power-starved Pakistan received a major boost as a China-backed 340 MW nuclear power plant in its Punjab province was inaugurated by Prime Minister Nawaz Sharif who termed it as an "important milestone" in the governments efforts to end the menace of load shedding.
You may Also Like :

Former Prime Minister of Sri Lanka passes away
डिजिटल भुगतान से जुड़े सारे सवालों के जवाब के लिए हेल्पलाइन '14444' जल्द
देश भर में डिजिटल भुगतान से जुड़े किसी भी समस्या, संशय या सवाल का जवाब देने के लिए एक नयी हेल्पलाइन '14444' की तैयारी चल रही है। उद्योग संगठन नासकॉम, दूरसंचार कंपनियों व नीति आयोग ने इसके लिए हाथ मिलाया है।
Dial '14444' for all queries on digital payments soon
Nasscom, telecom operators, and NITI Aayog have come together in creating a dedicated helpline - 14444 - for addressing all queries on digitial payments, as government takes strides to push for more digital transactions post demonetisation.
You May Also Like :

China plans to become 1st country to land on far side of moon
पुराने नोट रखने वालों को दंडित करने वाले अध्यादेश को मंत्रिमंडल की मंजूरी
चलन से बाहर किये गये 500, 1,000 रुपये के पुराने नोट रखने वालों पर अब जुर्माना लगेगा। उन्हें जेल की सजा भी हो सकती है। केन्द्रीय मंत्रिमंडल ने इस तरह के प्रावधान वाले अध्यादेश को मंजूरी दी है।
Cabinet clears ordinance to penalise persons with old notes
The Cabinet approved promulgation of an ordinance to impose a penalty, including a jail term, for possession of the scrapped 500 and 1,000 rupee notes beyond a cut-off.
You May Also Like :

ICICI Bank launches mobile app Eazypay